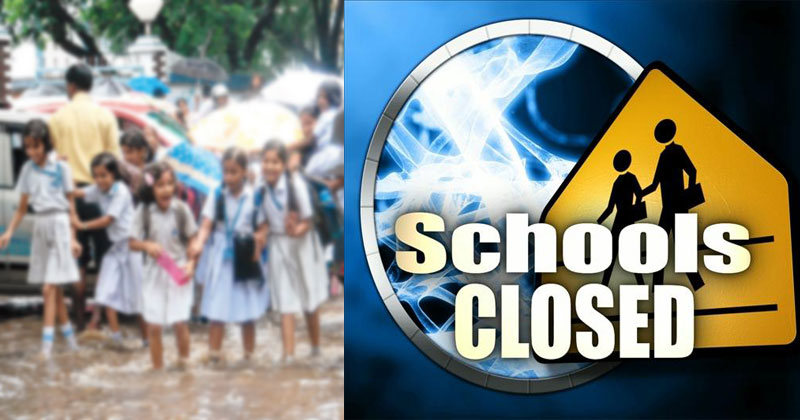 Struck by heavy rainfall, most districts of Kerala have directed schools and colleges to remain closed tomorrow in view of the weather issued by the regional unit of the India Meteorological Department (IMD).
The weather department has warned "heavy to extreme" rainfall in Kerala, especially along the coastline, for the next 48 hours. As a precautionary measure, the district administration in Thiruvananthapuram, Kollam, Alappuzha, Idukki, Pathanamthitta, Kottayam, Ernakulam and Thrissur have ordered all educational institutions to remain shut.
Also Read: Government school turns into 'Train Coach' to attract students
Schools and colleges were also closed in the state on Thursday when more than 150mm rainfall was recorded in most parts of the state. Over the last two days, the district of Idukki has been the worst hit receiving more than 200 mm of rainfall.
21 relief camps have been set up in Kerala to provide accommodation to those who have been forced to evacuate their houses due to the incessant rainfall. The teams of State Disaster Response Force (SDRF) has also been kept on high alert for the next 48 hours.
The IMD had earlier predicted heavy rains until July 14. However, the low pressure created over the Bay of Bengal has led to the Southwest Monsoon winds blowing with force towards the western coastline of the nation.