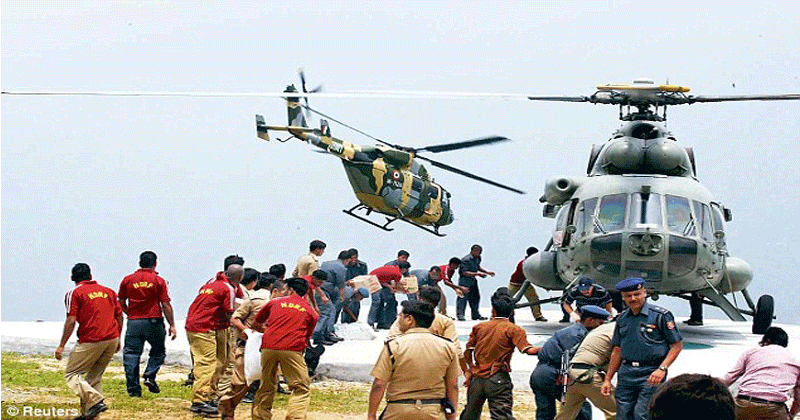 The helicopters used during the rescue operations will now come with a price tag, according to the state government's new rule.
On Saturday, the Uttarakhand Civil Aviation Development Authority had released a new notification stating that the passengers with be charged for availing helicopters in the event of a disaster.
A normal per person's charge will be fixed at Rs. 3100, including GST.  The notification also directed that the charges should be implemented with immediate effect.
READ ALSO: Here's the list of most advanced attack helicopters in the World- See Pics
This has been approved by the Chief Minister Trivendra Singh Rawat
This is the first time any state has issued an order to charge people during rescue operations.
Notably, in less than a year in power, the Bharatiya Janata Party (BJP) government in Uttarakhand has spent nearly Rs 6 crore on flying chief minister and other VIPs to various locations.
CM Trivendra Singh Rawat made 93 air trips, including 47 by state-owned airplane, and 45 by state-owned chopper.