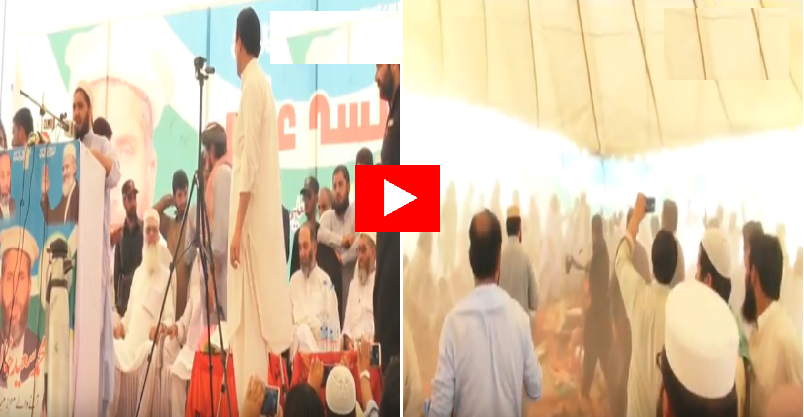 The Jamaat-e-Islami Emir Siraj-ul-Haq and other leaders fell when the stage collapsed during an election campaign rally in Peshawar.
The JI leaders were addressing an election campaign gathering in Mohmand.
The stage collapsed due to the presence of more people than its actual holding capacity. Luckily, Siraj and others remained safe in the incident.
Also Read : In 6 months of J&K, 100 militants and 43 security personnel were killed
In the video, the stage can be seen collapsing and a huge cloud of dust emerging from the site.