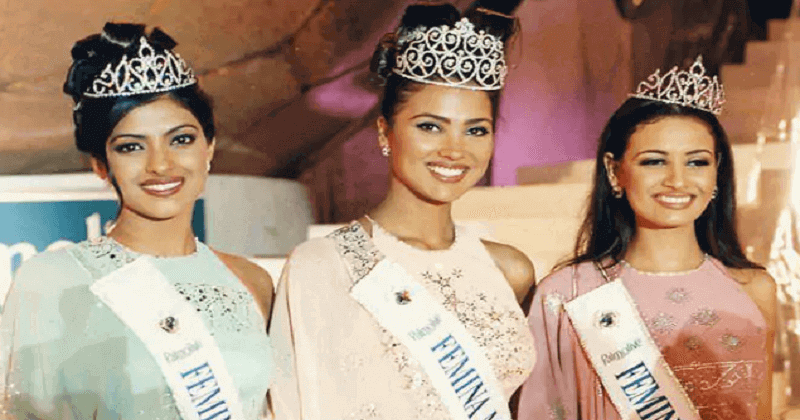 Actor Priyanka Chopra was not the obvious choice for the Miss India title 18 years ago as one of the jury members felt her complexion was "too dark", says a new book on the star who turned 36 on 18th July this year.
Lara Dutta was crowned Femina Miss India Universe, while the second runner-up Dia Mirza won the Femina Miss India Asia Pacific title. All three women went on to clinch the title in their respective categories — Miss Universe, Miss World and Miss Asia Pacific.
READ ALSO: Dog pushes paralysed owner's wheelchair on street road : Watch Video
In an unofficial biography on Priyanka Chopra, Pradeep Guha, one of the mentors of 2000 Miss India competition, was quoted as saying: "Not everybody in the jury was initially in favour of her. One person mentioned she's too dark. I said, 'Yaar come on – look at South American girls. They keep winning and some of them are pretty dark as are all the girls from Africa. So I said what are you talking about?' I was always very certain about her and as I said this woman never made a mistake twice." The excerpt is from Aseem Chhabra's book Priyanka Chopra: The Incredible Story of a Global Bollywood Star, which will hit the shelves soon.
When the results were announced, there was a tie between the top contestants Priyanka and Lara. Guha and Saran had experienced a similar situation with Sushmita Sen and Aishwarya Rai in 1994. "This time, they were better prepared and additional questions were posed to both Priyanka and Lara. The final results were no surprise to anyone. The suave, elegant well-spoken Lara Dutta won the Miss India title," the book says.