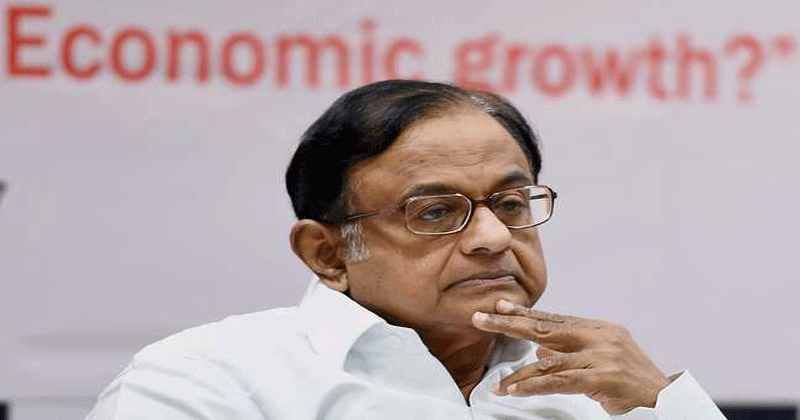 The Center has decided to reduce the GST rates of various products, bringing relief to the middle class.
But calling the GST as unreformed, the former Finance Minister P. Chidambaram mocks the Center's decision.
P Chidambaram on Sunday took a dig at the government for reducing GST rates on nearly 100 items ahead of assembly elections in four states, saying holding frequent polls is good for the people.
He commented on the matter in a series of tweets:
The present GST is still 'unreformed'. Government must notify three rates immediately and signal its intention to move to a single rate in the medium term. That will be true GST.

— P. Chidambaram (@PChidambaram_IN) July 22, 2018
When elections are around the corner, government cuts rates. I suppose that makes a good case for frequent elections in different states!

— P. Chidambaram (@PChidambaram_IN) July 22, 2018
GST Council cuts rates on 100 items, approves quarterly returns. Belated wisdom. Why did Government not follow our advice in July 2017?

— P. Chidambaram (@PChidambaram_IN) July 22, 2018
READ ALSO: Monsoon bonanza from the Center; GST cut on various products
The GST Council in its 28th meeting on Saturday approved rate reductions for 88 consumer-centric items such as cosmetics, refrigerators, washing machines, and small screen televisions, and cleared the widely demanded exemption on sanitary napkins. Assembly elections are due in Rajasthan, Madhya Pradesh, Chhattisgarh and Mizoram later this year.
When the GST council reduced the number of items attracting the top 28% tax rate to just 50 from 228 in November last year, Chidambaram had said the decision had been taken to further the chances of the BJP in Gujarat where the election was due then.
"Thank you, Gujarat. Your elections did what Parliament and common sense could not do," he had tweeted then.