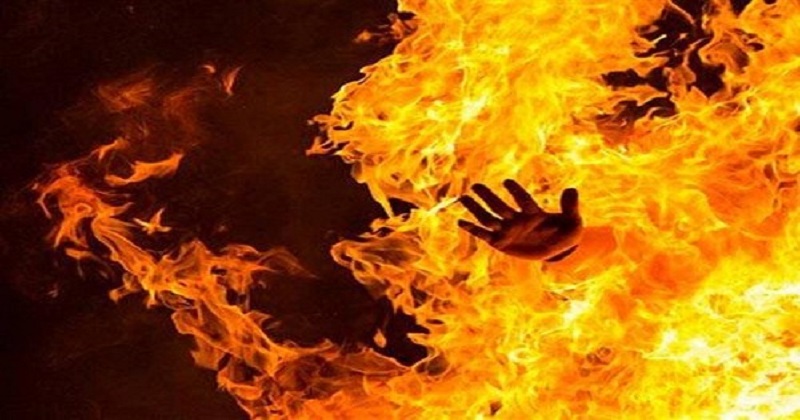 In a shocking incident, a 24-year old woman was allegedly set ablaze by her in-laws terming her as a 'bad omen'. According to a PTI report, the mother-in-law and son have been arrested for burning the woman to death in Thane's Ambernath area. According to reports, the victim identified as Vaishali Vayle was being harassed soon after her marriage and was being considered as "bad omen" to her husband's family. An investigation into the matter is underway.
The woman got married to Sangam Vayle (30), a resident of the Ambernath town in May 2016 and since then her husband started harassing her. As per details by Thane police spokesperson Sukhada Narkar, the accused allegedly poured kerosene over the woman and set her ablaze on July 20, following which she died.
Also Read: Teenager rescued by Fire Brigade after Hand got Stuck in Toilet while Retrieving Mobile
Based on a complaint lodged by the victim's family members, the police registered an offense and arrested Vayle and his 60-year-old mother Lilabai on July 20, the PTI report states. The accused have been booked under various IPC sections, including murder, cruelty, and punishment for dowry death, by the Hill Line police at Ulhasnagar, Narkar said.
Earlier this month, a 30-year-old man allegedly killed his wife and committed suicide before recording his last statement on a mobile phone. Reports inform that the incident took place at Padlein Daighar area of Thane district. The dead couple was identified as Ajit Pujari and his wife Priyanka Rani (28). In a video which Ajit purportedly shot before hanging himself, he said that he suspected his wife's character. Before ending his life, he sent the video to the elder sister of his wife.