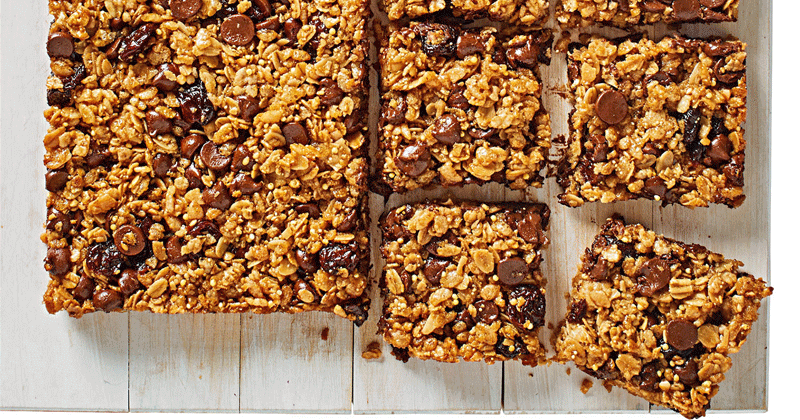 Who doesn't love dessert? But is it a healthy option as a breakfast? Well, rest your worries and choose this delicious healthy Nutty Granola Bar as your breakfast option.
Nutty Granola Bar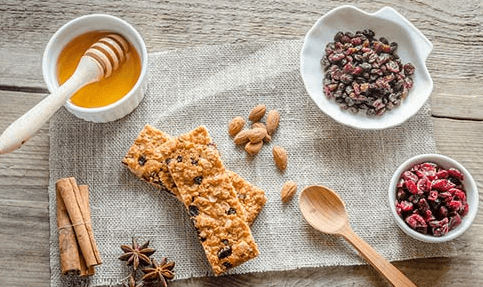 INGREDIENTS
Oats 1 cup
Sunflower seeds 1/2 tbsp
Walnuts, broken up into pieces 1/2 cup (but any nuts will do)
Raisins 1/4 cup
Nut butter 1 tbsp
Walnut oil 1 tbsp
Sugar syrup 1/4 cup
READ ALSO: Simple egg breakfast- Egg Chou Chou
HOW TO MAKE
Mix all the ingredients in a big bowl, until all the oats, seeds and nuts are properly mixed with the nut butter, the oil and the syrup.
Taste as you go, so you can add a bit more sugar or raisins or nuts or whatever. Use your hands to knead it all into one big ball.
Just remember to ensure that the oil is at room temperature and is liquid and that the nut butter is not too thick.
Everything should be coated evenly.
Break off little pieces from the giant granola ball, and place them on a baking tray that has been lined with parchment paper and properly oiled.
Bake for 20 minutes on one side at 180 degrees, then turn over and bake for another 10 minutes, or until done.
Let them cool, and as they do, they will become crisp.
Eat them plain, or with chocolate syrup drizzled over or with milk.
Quick tip: You can easily make the nut butter at home by blending any nuts of your choice until they reach a coarse, buttery texture; the nuts have their own oils, so you do not need to add anything else. The nuts will first turn powdery, but don't give up; after a few more minutes in the processor, they will naturally release their oils and become creamier. If you like, you may add sugar or salt for taste.