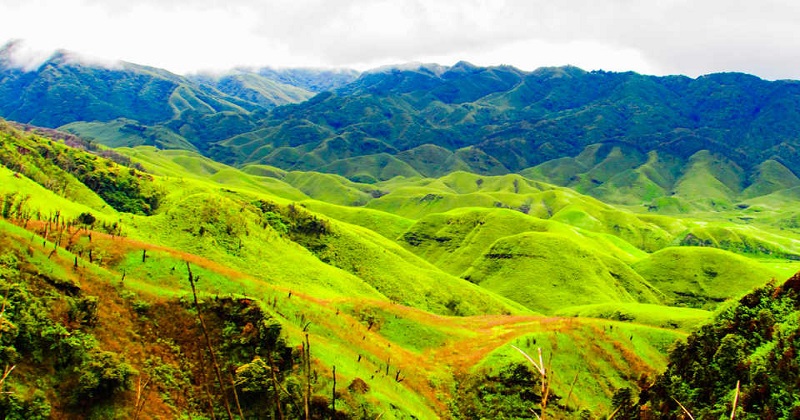 Dzukou Valley sits high amongst the clouds, straddling the border of Nagaland and Manipur states in northeast India. In summer, vivid green hillocks pave the way for blue mountaintops, and bright flowers wave in the winds amongst the tall grasses. In winter, temperatures drop far lower than one would expect in such tropical states, and the valley freezes, sometimes covered in white snows.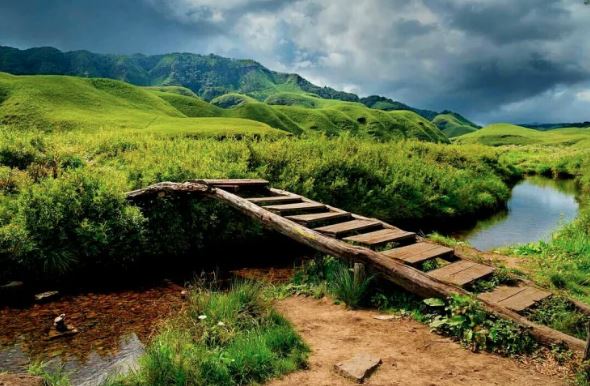 Dzukou Valley is most famous for its multicolored carpets of flowers that bloom in summer, most notably the Dzukou lily which is found only in the valley. The flowers begin to bloom with the monsoon season, and the first two weeks of July are usually peak flower season. But if you can't make it during flower time, we assure you, it'll be gorgeous at any time of year, and it has much more to offer than colorful flora for saturated selfies.
Also Read: Visit At-least Once In Your Lifetime Birthplace of Mahatma: Western Saurashtra
It's a beautiful place to hike around in itself, flowers or not, and if you're into rock climbing there are plenty of opportunities to break a sweat in the valley. Even more interesting, the valley is well-known and loved by local tourists from Nagaland and Manipur, but has yet to be "discovered" by foreigners and domestic tourists from further abroad.