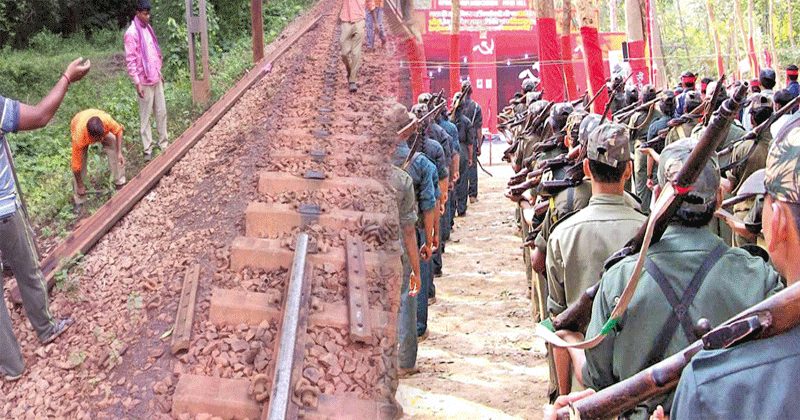 The Naxals have decided to protest by pulling out the train tracks. This takes place when the President was to visit the state.
The trains were uprooted in the Bhansi area of Dantewada district, Chattisgarh.
This was done to call a bandh in different parts of Bastar Division from July 28 to August 3, against security forces who killed Maoists. Pamphlets were also dropped stating "Make Bastar bandh successful."
READ ALSO: Security Forces shots down 8 Naxals, including women
President Ram Nath Kovind, who is on a two-day visit to Chhattisgarh, arrived in Bastar's Jagdalpur on Wednesday. He was received by Chief Minister Raman Singh.
Today he will meet and interact with farmers and women self-help groups at the Integrated Farming System facility in Heeranar of Dantewada district and Jagdalpur of Bastar district.
Later, he will visit the Atal Bihari Vajpayee Education City in Jawanga and also meet differently-abled children of the Saksham School and Ashta Vidya Mandir.
The President is also scheduled to inaugurate a medical college and hospital, before addressing a public gathering at the Baliram Kashyap Memorial College Campus in Jagdalpur.