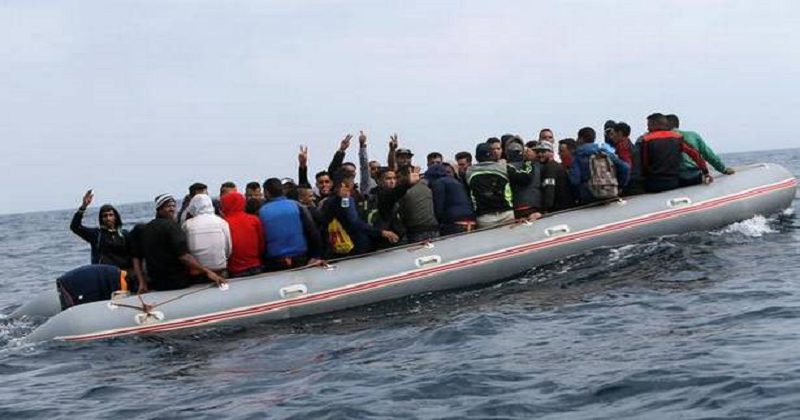 1,500 migrants have perished in the Mediterranean, in this year, with the route between Libya and Italy being the deadliest, claiming the lives of one in 19, the U.N. migration agency said on Friday.
Spain, which has overtaken Italy as the preferred destination, has registered nearly 21,000 migrants so far this year, almost more than all of last year, the International Organization for Migration (IOM) said.
In all, about 55,000 migrants have reached European shores so far this year, against more than double that number at this time last year, 111,753, it said. Italy – whose new government has shut down its ports to rescue vessels – has had about 18,130 migrants arriving by sea from Libya this year, with the rest going to Greece, Malta and Cyprus.
"It's important to note two things: one is that despite incredibly low numbers arriving in Italy, the per capita death or the rate of death per 1,000 people may be at its highest point since the emergency began," IOM spokesman Joel Millman told a Geneva news briefing.
Read More: Discount on Xiaomi Redmi 5, Redmi Y2 and accessories, Here is How You Can Get it
Referring to the 1,500 death toll, he said: "It's only once in the previous four years this mark has been reached later than this date in July and that was in 2014 when the emergency was really just starting".
More than 600 African migrants forced their way through the heavily fortified border fence separating the Spanish North African enclave of Ceuta from Morocco on Thursday, using circular saws, shears and mallets to cut through the wire.
"What we can say is that the first indications that we are getting from the Spanish authorities are that it is the West African migrants that were most prominent crossing into Libya in the past couple of years who seem to be choosing Spain as their route now," Mr Millman said.
The death rate on the western Mediterranean route to Spain is about one in 70 migrants, he added.