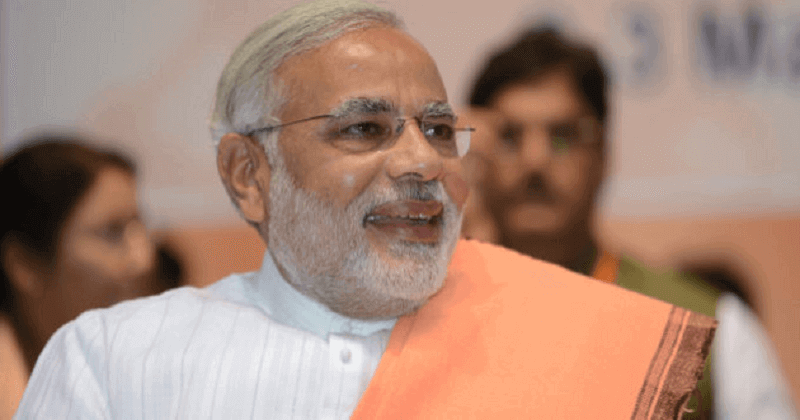 Prime Minister Narendra Modi launched various projects worth 60,000 crore rupees at the ground-breaking ceremony in Uttar Pradesh capital Lucknow today. The ceremony was held to implement 81 of over 1,000 MoUs signed at the Uttar Pradesh Investors' Summit organized earlier this year
"PM Modi will be in Lucknow today to attend a programme for the Ground Breaking Ceremony for various projects of investment in Uttar Pradesh," the Prime Minister's Office said in a tweet.
"In its endeavor to attract investments and promote industrialization, the Government of Uttar Pradesh had organized the UP Investors Summit in February 2018. This led to the generation of investment intent across various sectors like Renewable Energy, Infrastructure, Power, IT & Electronic Manufacturing, Tourism etc," the PMO said.
The projects anticipate making opportunities for over 2 lakh jobs. Addressing the ceremony, Mr. Modi said, it is an outstanding achievement to get 60,000 crore rupees investments in only 5 months.
The event will take place at the Indira Gandhi Pratishthan in the Uttar Pradesh capital.
Ahead of the ceremony, the Yogi Adityanath government in UP said the investors' summit led to the generation of investment worth more than Rs 4.28 lakh crores across the state and investment worth more than 60,000 crores has materialized.
Read More: This is What CPI(M) State Secretary Kodiyeri Balakrishnan Said About Recent Developments in Lavalin Case
Out of 1,045 memorandums of understanding (MoU) signed at the Uttar Pradesh Investors' Summit in February, 81 have materialized and will be inaugurated by the Prime Minister today.
"To felicitate these investments, the state government is organizing a ceremony on Sunday which will be inaugurated by PM Modi. These investments have the potential of attracting 2 lakh employment in the state", UP govt said in a statement.
Projects include a Rs 10,000 crore investment by Reliance Jio, Rs 5,000 crore by BSNL for the optical cable network. Infosys and Tata Consultancy Services (TCS) are investing Rs 5,000 crore and Rs 2,300 crore respectively to establish IT/TES centers across the state.
There is also Rs 2500 crore Adani Power project to lay 765 KV Ghatampur-Hapur transmission line. Besides, Paytm is investing Rs 3500 crore to build its headquarters and campus in the state.
Modi had visited the Uttar Pradesh's capital on Saturday to attend an event marking the third anniversary of three key government initiatives related to urban development — Pradhan Mantri Awas Yojana (Urban), Atal Mission for Rejuvenation of Urban Transformation (AMRUT) and the Smart Cities Mission.
In his address, Modi said the government will provide a roof to all homeless people by 2022, reiterating his government's promise.
"By 2022, we will try to ensure that everyone has a house. In order to meet this target the government has approved 54 lakh houses in the cities and also provided more than one crore houses to people in villages," he said during his 30-minutes speech highlighting his government's efforts to build houses for the poor
Mr. Modi was in Lucknow yesterday as well. He had attended the concluding session of the two-day 'Transforming Urban Landscape' convention. The event marked the third anniversary of the Pradhan Mantri Awas Yojana (Urban); the Atal Mission for Rejuvenation of Urban Transformation (AMRUT); and the Smart Cities Mission.