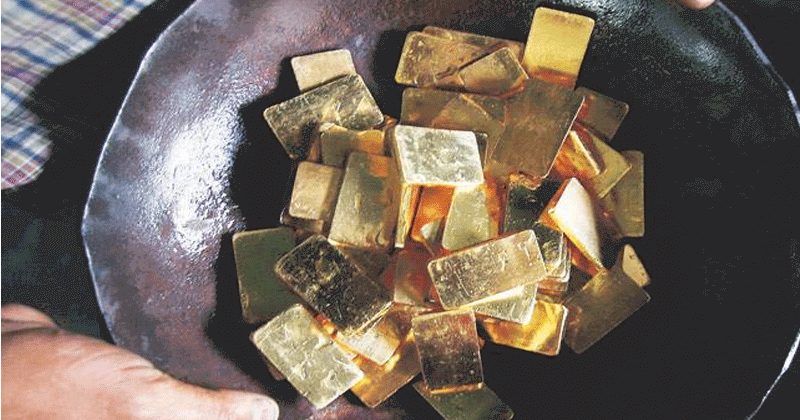 A businessman was seized and detained for smuggling gold worth 1.6 crores by the airport officials.
The incident took place at Thiruvananthapuram International Airport on Sunday.
The passenger identified as a resident of Kaniyapuram arrived at the airport from Dubai in Dubai -Thiruvananthapuram Emirates flight EK 522 around 3.30am.
The officers of air intelligence unit, air Customs, Thiruvananthapuram, intercepted the passenger on suspicion after he passed through the metal detector at the airport. The gold concealed in secret pockets in the trouser worn by him was recovered during frisking.
READ ALSO:  Smuggled Gold Worth Rs 1 Crore Seized by Customs Officials
The gold weighing 5kg was kept in the form of biscuits. As many as 44 gold biscuits with markings, were found wrapped in carbon paper.
"It is a major haul in recent times. The passenger admitted that he smuggled gold. The passenger in his statement said that he owns a jewelry in Thiruvananthapuram and had gone to Dubai for business purpose. He converted the revenue earned in Dubai to gold and was planning to invest in his jewelry. We have not believed his statement and have to verify it. As the smuggled gold cost Rs 1.6 crore, he will be taken for further proceedings," said Sumit Kumar, commissioner of Customs.
The passenger has been arrested and Customs has launched a probe in this regard.