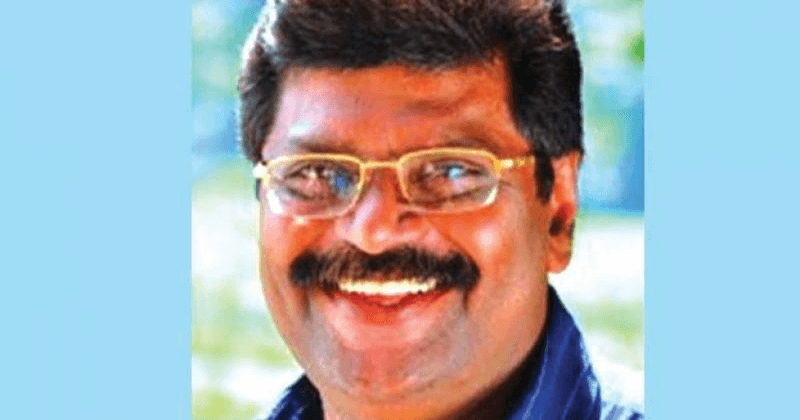 The controversy originated from Harish's novel Meesha has snowballed into a bigger issue. Bhima Jewellers had recently said that it will stop giving its advertisement on Mathrubhumi newspaper considering the public sentiments. The incident had split the Kerala public, but one among the prominent faces who announced his support for Mathrubhumi was Congress MLA V.T Balram.
The MLA went so far ahead to exhort the people to boycott Bhima Jewellers, after the right-wing sympathizers announced their support for the jewelry and that promise they made that they will buy gold from Bhima only. Now popular film director Ali Akbar has questioned the stand taken by V.T Balram in a Facebook post that raked up reactions from the public.
READ ALSO: Congress M.L.A V.T Balram Exhorts People to Boycott Bhima Jewellers
Ali Akbar asks for whom V.T Balram is toiling. "Does he know the difference between Pride and Shame? Don't you feel the pain if someone calls your mother a prostitute? Even though the entire Hindu community was ridiculed, do you still see it as a character's dialogue? "the director asks
Ali Akbar also reminds him of the Indian culture and says that temple is a sign of that Indian culture which doesn't discriminate against people. The priest in a Hindu temple prays for the entire world which includes everyone and everything in it. Someone has called that temple as a brothel. The pious mothers and sister who go there were called prostitutes. Even if you don't feel anything after hearing all these, what should the society call you" asked Ali Akbar.
Akbar ends the post by saying that what Bhima did was right and that everyone should be proud of the Indian culture.