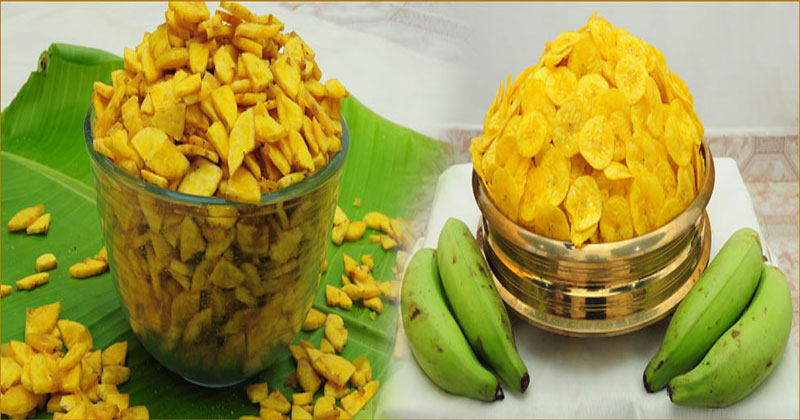 HAPPY ONAM TO ALL THE READERS!!!
One thing that most Keralites look forward to at Onam is the Sadhya. Sadhya is a vegetarian feast or banquet. The multi-course meal is served traditionally in banana leaf.  And no Sadhya is complete without the crunchy banana chips placed at the side of the leaf
Banana Chips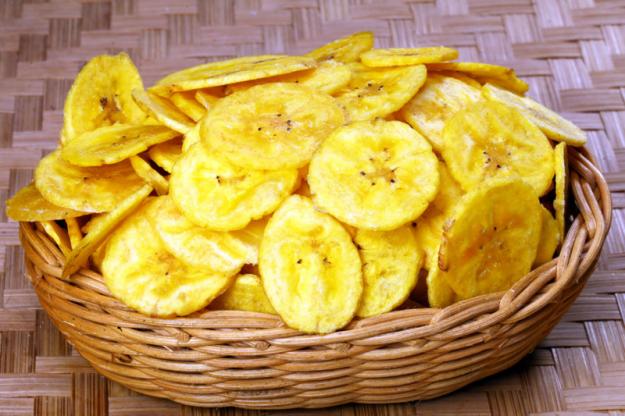 Ingredients
Raw banana (Nentrankaya) – 3 nos
Turmeric powder – 1/4 tsp
Water – 1/2 cup
Salt – 1 tsp
Oil for frying
Method
Peel the banana and immerse the same in turmeric water for 10-15 minutes. Remove and pat dry.
2. Directly slice the raw banana in hot oil.
3. When it is half cooked, add 1 tsp salt water.
4. When the bubbling sound stops, remove from the oil and put in a paper napkin to remove excess oil.
5. Cool and keep it in an airtight container.