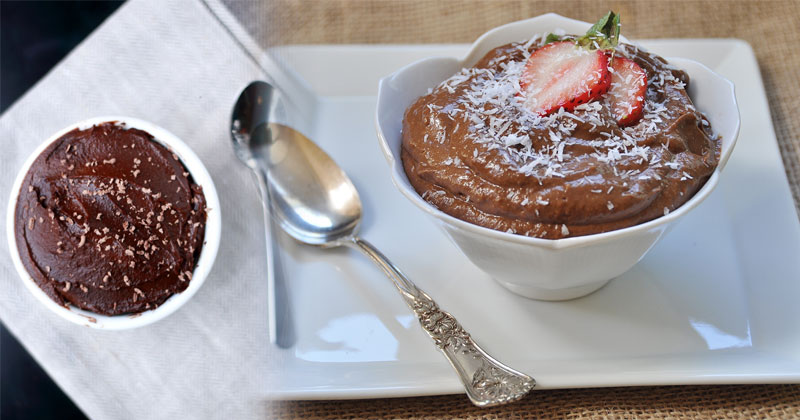 Vegan Guilt-Free Chocolate Espresso Mousse Recipe is one of the easiest desserts you can make. Whip it up in just about 5 minutes and allow it to set, wow your family or guests at a dinner party. What's more? It's vegan and relatively guilt-free.
Vegan Guilt-Free Chocolate Espresso Mousse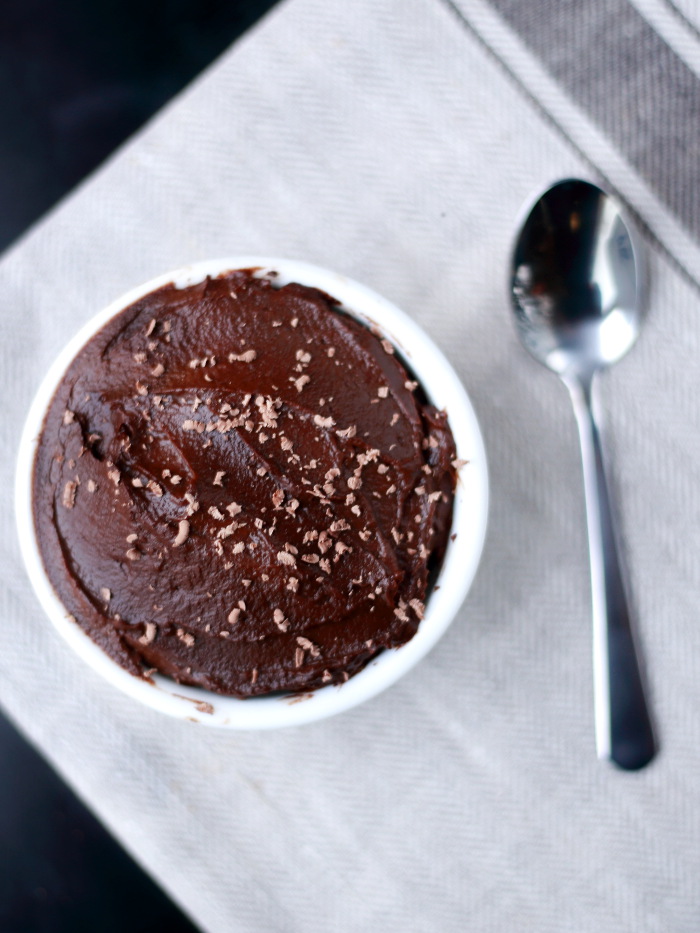 Prep in: 20 minutes
Cooks in: 40 minutes
Total in: 60 minutes
Makes: 4 servings
Ingredients
3 Ripe Bananas
2 Avocados
200 grams Dark chocolate
1/2 cup Cocoa Powder
4 tablespoons Instant Coffee Powder
2 tablespoons Sugar
Ingredients for Vegan Whipped Cream
200 ml Coconut milk, (refrigerated for 6 to 8 hours)
1 teaspoon Vanilla Extract
2 tablespoons Icing Sugar
Ingredients for Garnish (anyone)
Chocolate Shavings
Decorative sugar (Cake/ Candy Sprinkles)
READ ALSO:  Munch On These Spicy Yet Delicious Cookies- Nankhatai
How to make
To begin making this Vegan Guilt-Free Chocolate Espresso Mousse Recipe, first, melt the chocolate in a microwave-safe bowl.
Place all the dark chocolate in the bowl and microwave it at 20 seconds intervals until it has just melted.
Take care not to overheat the chocolate. Once melted, remove it from the microwave and give it a quick mix. Set it aside in the bowl to cool down a bit.
While the chocolate is melting, make a coffee decoction as below or prepare the espresso in a coffee machine using fresh coffee beans.
To make the decoction add 1/4 cup warm water to 4 tablespoons of instant coffee powder and stir well to make a coffee decoction.
When ready, and the chocolate has cooled, add coffee decoction to melted chocolate and mix it well.
Next add the ripe bananas, ripe avocados, melted chocolate with coffee, cocoa powder and sugar into a blender and blitz into a smooth paste. Do not add any water at this stage as we want the mixture to be thick. This will help it set like mousse.
Transfer the fruit and chocolate espresso mixture for the mousse into 6 individual serving cups or a large serving bowl and chill it in the refrigerator, until it is set (about 8 hours). Pouring it into individual bowls will help set it faster, whereas a big serving bowl may take a while longer.
While the dessert is getting set we will proceed to make the Vegan Coconut Milk Whipped Cream.
To make the Coconut Whipped Cream, it is important for the coconut milk to be refrigerated for 6 to 8 hours. This refrigeration process helps thicken the coconut milk.
Remove the excess liquids after refrigeration and use only the solids. Using a cloth mesh strainer will help separate the whey.
Place the refrigerated coconut milk in a chilled mixing bowl, add the icing sugar and vanilla essence.
Using an electric beater, whisk until it forms stiff peaks. Refrigerate this coconut cream until you are ready to use it.
When you are ready to serve, garnish the Vegan Chocolate Espresso Mousse with whipped coconut milk cream and some chocolate shavings.
Enjoy the guilt-free Vegan Chocolate Espresso Mousse at the end of a Weekend Dinner or Dinner Party.