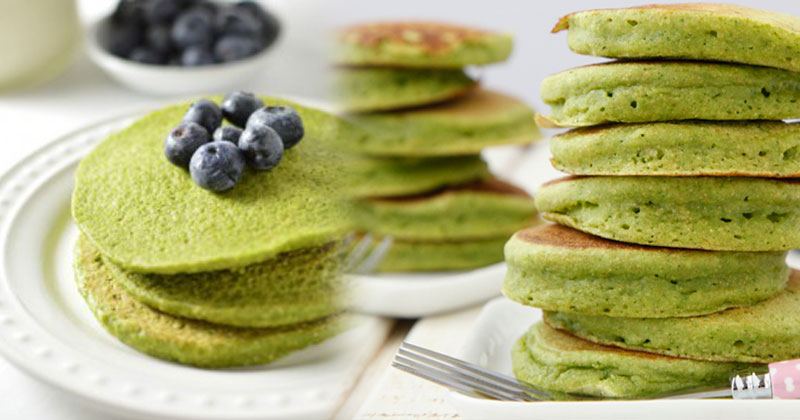 Add Spinach Pancake to your 'Reduce Blood Pressure' Diet.
Spinach Pancake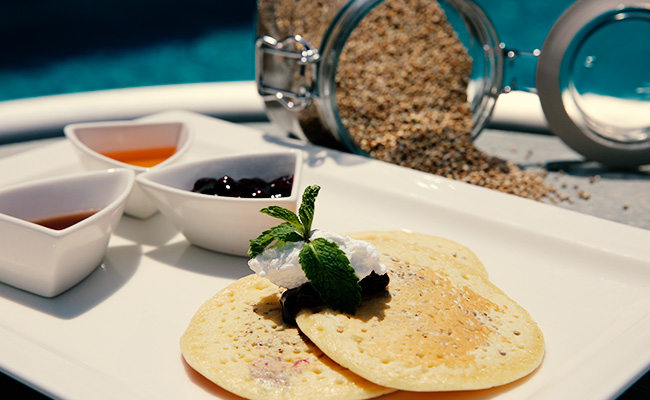 Prep Time: 10 Minutes
Cook Time: 30 Minutes
Total Cook Time: 40 Minutes
Ingredients
For the pancakes:
100 gm whole wheat flour
1 egg
1 yolk
150 ml whipped yogurt
100 ml milk
3 Tbsp water
1 Tbsp vegetable oil
1/2 kg spinach leaves – blanched, drained and chopped to a paste
Pinch of grated nutmeg
Salt and pepper
For the filling:
1 Tbsp oil
3 Tbsp sliced spring onions
250 gm beaten hung curd
100 gm grated cheese
1 egg
250 gm sauteed mushrooms
A pinch of chili powder
2 Tbsp chopped parsley
Salt and pepper
READ ALSO: Nutty Fruity Twist To Bring Down Blood Pressure- Banana and Almond Porridge
How to Make
Sift flour into a bowl. Beat in egg, curd, water, and oil. Stir in spinach paste, nutmeg, and seasoning. Set aside for 30 minutes.
For the filling:
Heat oil and saute onions for 2-3 minutes. Cool.
Beat onions into yogurt with remaining filling ingredients, using only half the cheese.
Pour some batter into an oiled pan to form a thin pancake.
Cook for about 2 minutes on each side.
Spread 1 Tbsp of filling over each pancake. Fold.
Arrange on a buttered ovenproof dish, scatter on cheese and bake at 180 degrees C for 15 minutes.
Serve hot