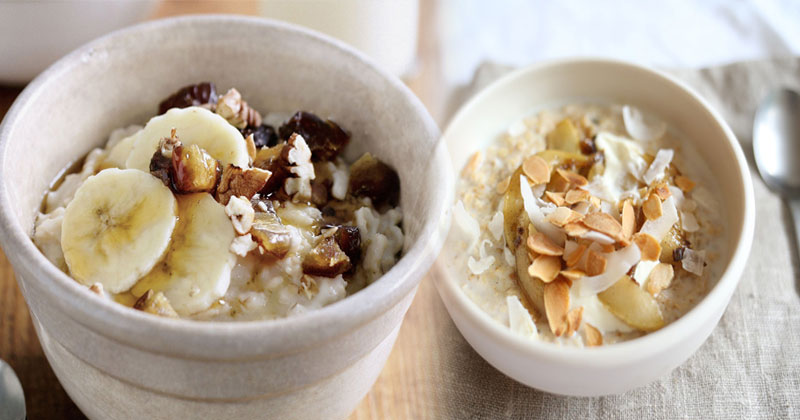 Here is another blood pressure reducing breakfast recipe to add to your diet. Try out Banana and Almond Porridge.
Banana and Almond Porridge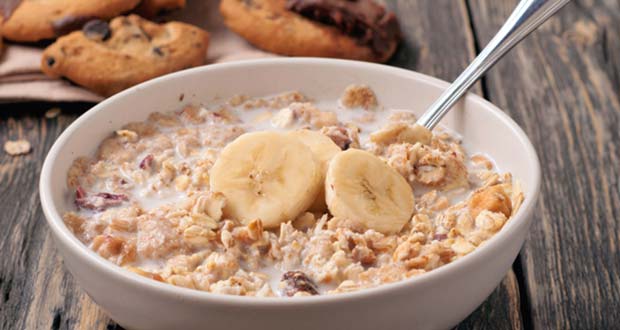 Prep Time: 05 Minutes
Cook Time: 15 Minutes
Total Cook Time: 20 Minutes
Serves: 1
Ingredients
1/4 Cup Oats
1 tsp Chia seeds
1 Cup Milk
1/2 Banana, chopped
1 Tbsp Dates, chopped
2 tsp Almonds, sliced
2 tsp Cinnamon powder
1 Saffron thread
1 Tbsp Honey
READ ALSO: Simple And Delicious Upma For Breakfast- Green Peas Upma
How to Make
Gather all the ingredients.
Soak the oats in water for a few minutes, and in another bowl soak chia seeds in water for 10 minutes.
In a pan over medium flame, heat up the milk and add banana, dates, almonds, and cinnamon.
Add the saffron thread to the milk. After 30 seconds, add the oats and cook with the milk.
After 1 minute, when the porridge is the right consistency and oats are cooked through, remove the pan from flame and pour the porridge into a serving bowl.
Stir honey through the porridge and garnish with chia seeds.