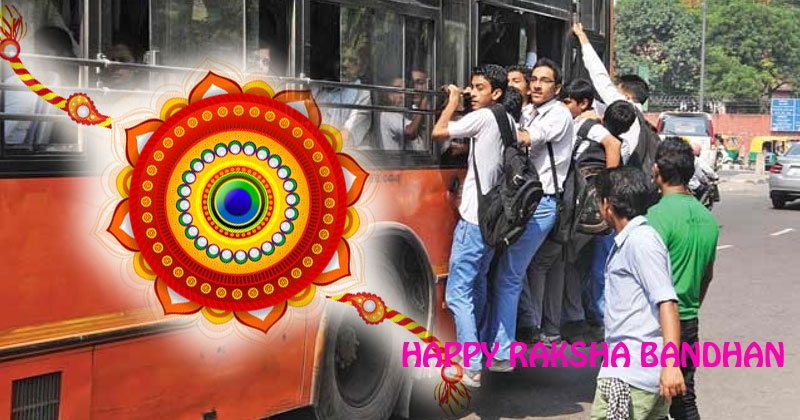 With Raksha Bandhan just hours away, how are you planning to protect your sister? While there are special trains for the women this year, what about the bus services?
The Uttar Pradesh State Road Transport Corporation (UPSRTC) on Friday announced its decision to provide free services to women ahead of the Raksha Bandhan 2018. The free bus rides are applicable to all categories of the state-owned buses including the air-conditioned (AC) ones for two days on August 25 and August 26.
"The free bus travel facility will be available from August 25 midnight till August 26 midnight on all the UPSRTC buses, including AC ones also. This has been announced by the chief minister as a gift to women on Raksha Bandhan," stated an official spokesperson of UPSRTC.
READ ALSO:  This Raksha Bandhan Sisters Will Meet Their Brothers In Special Trains
At least 134 buses would travel across the various routes in the state offering free rides to women. The scheme was launched by the state government during the year 2017.
Earlier in the day, the  Delhi Metro Rail Corporation also announced the Delhi Metro's decision to undertake nearly 600 extra trips on August 25 and August 26 as the ridership has notably increased. On Saturday and Sunday, ahead of Raksha Bandhan, the metro line services is said to begin early, at 6 AM instead of the usual timing at 8 AM.
The DMRC reportedly stated, "The Delhi Metro will be running 253 extra train trips on Saturday i.e, on the eve of Raksha Bandhan whereas, 598 extra train trips will be run on Sunday i.e, on the day of Raksha Bandhan in comparison to their routine Saturday/Sunday timetable covering all the Lines."