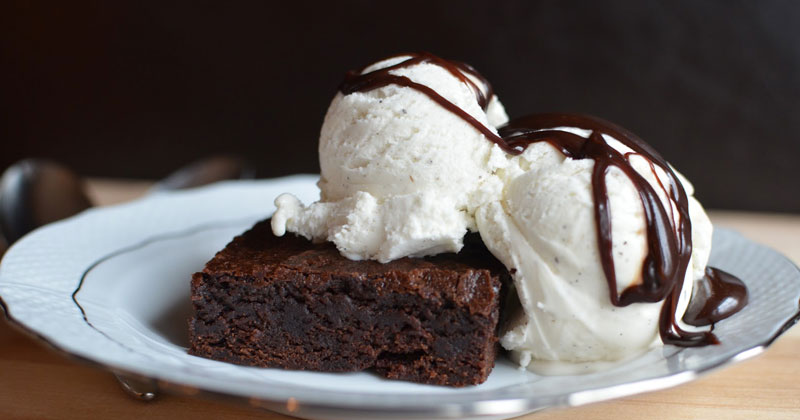 Rich Chocolate Almond Brownies is made from a fine dark chocolate, cocoa, and chocolate chips and of course loaded with lots of almonds that gives this brownie a delicious taste and crunch.
Make these brownies and serve them as a dessert along with ice cream and chocolate sauce or along with a warm glass of milk for a tea snack or dessert.
Rich Chocolate Almond Brownie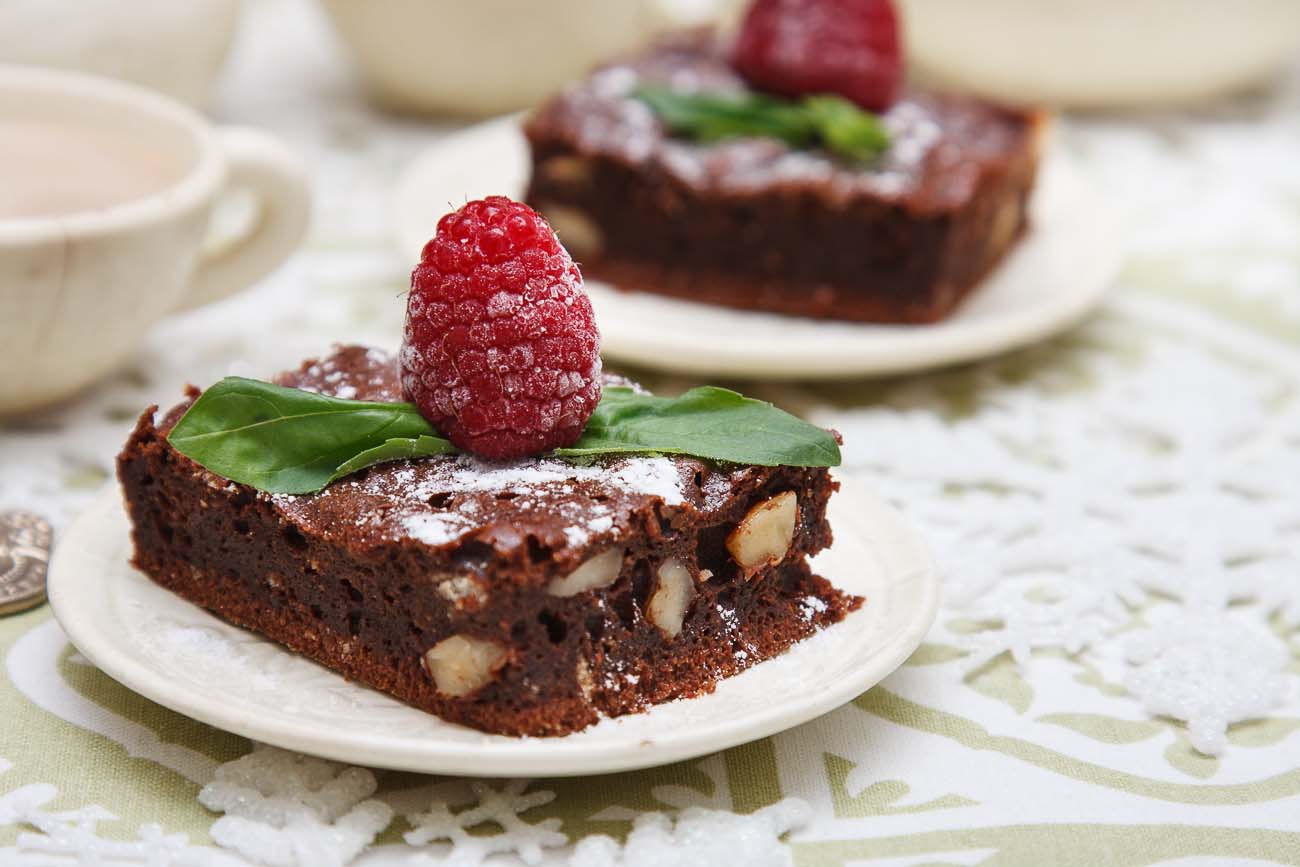 Prep in: 20 minutes
Cooks in: 40 minutes
Total in: 60 minutes
Makes: 8 servings
Ingredients
250 grams Dark chocolate, chopped
3/4 cup Nutralite Classic Spread, softened
3/4 cup Brown Sugar
1 teaspoon Vanilla Extract
3 Whole Eggs
1/2 cup All Purpose Flour (Maida)
1/2 cup Whole Wheat Flour
1/4 cup Cocoa Powder
1 teaspoon Baking powder
1 tablespoon Brandy, or coffee liquor
1 cup Chocolate chips, (semi sweet)
1 cup Badam (Almond), blanched & slivered
READ ALSO:  Healthy Twist To Regular Gulab Jamun- Sweet Potato Gulab Jamun
How to make
To begin making the Rich Chocolate Almond Brownies recipe, we will first preheat the oven to 180 C. Grease an 8-inch cake pan with butter and dust it with flour. Keep this aside.
In a double boiler, place a large mixing bowl on the water and melt the chocolate and nutralite classic spread, stirring until the mixture is smooth.
Once melted remove the mixing bowl from the double boiler and add in the sugar, liqueur, and the vanilla essence. Next add the eggs, 1 at a time, whisking well after each addition.
Continue to whisk and add in the salt, cocoa powder, baking powder and the flour. Whisk until well combined and finally fold in the chocolate chips and the almonds into the brownie batter.
Pour the rich chocolate almond brownie cake batter into the cake pan, smoothen the top and place the brownie into the preheated oven.
Bake for about 30 to 40 minutes until you notice that when a tester when inserted into the cake, comes out clean. Remove the brownie from the oven and allow it to cool.
Once cooled cut the Rich Chocolate Almond Brownies into squares and serve. You can serve the brownies hot with chocolate sauce and whipped cream or just as it is with a cup of coffee.