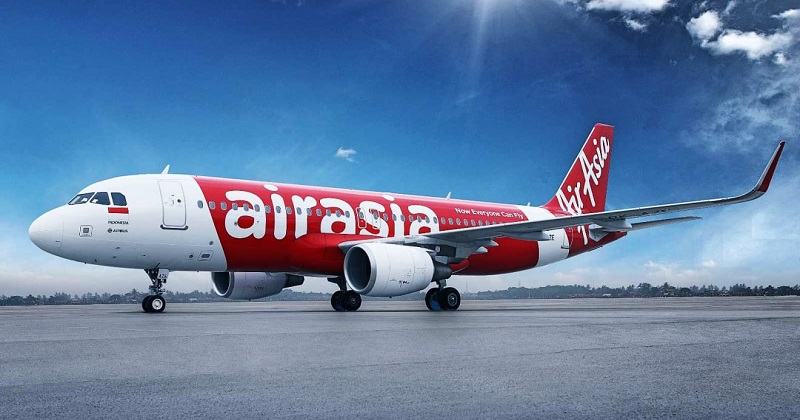 Budget airline AirAsia is offering flight tickets at a starting price of Rs 1,199. AirAsia is offering affordable flight tickets under its 'Trust your wanderlust' sale. AirAsia offer is valid only on domestic routes. Customers can avail the discount on tickets booked till September 2, 2018. The sale is valid for travel period till February 17, 2019.
The cheapest flight ticket under the offer is from Bengaluru to Hyderabad at Rs 1,199 for travel between 27 August 2018 and 17 February 2019. Customers can travel from Amritsar to Bengaluru at just Rs 3,499. The offer includes destinations likes Kolkata, Hyderabad, Chennai, New Delhi, Kochi, Goa, Guwahati, Jaipur, Chandigarh, Pune, Ranchi, Bagdogra, Bhubaneswar, Indore and more.
Following are the terms and conditions related to AirAsia offer as listed on its website:
A non-refundable processing fee is applicable for payments via credit, debit or charge card.
Fare includes airport taxes (except for selected airports where airport tax is collected at the point of departure).
Seats are limited and may not be available on all flights
Read More: 1 billion Dollar Damage in East China floods this month: China Daily
Valid for new purchases only
All fares are quoted for single journey (one-way) only
All taxes must be paid at the time of purchase unless otherwise stated
Foreign fares are subjected to currency exchange rates
Offer is subject to availability and AirAsia's Terms and Conditions of Carriage
No refunds are permitted after payment has been made
Guests traveling need to provide all necessary travel documents (eg valid passport, visa where applicable etc) at the time of departure
AirAsia reserves the right to deny guests from boarding without proper documentation
Full payment shall be made upon booking
Changes to flights and dates are permitted subject to change fees
Changes to name are not permitted
Only available for online bookings at www.airasia.com.