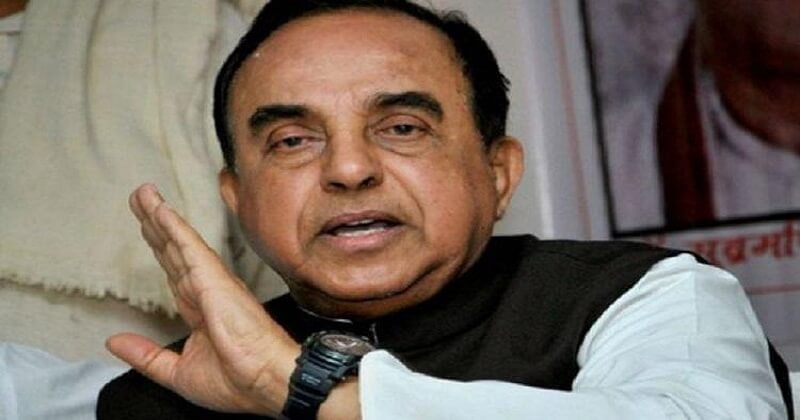 BJP MP Subramanian Swamy's remarks that India should "invade" Maldives if the upcoming presidential election in the island nation was rigged had caused quite an uproar and the Central Government on Sunday said that such an opinion is personal and not the view of the government.
Ministry of External Affairs (MEA) Spokesperson Raveesh Kumar said, "The opinion expressed by Swamy in his tweet is personal. It does not reflect the views of the Government of India."
SEE ALSO: Amartya Sen Exhorts Minorities, Left and Non-Religious Political Outfits to Unite Against BJP
Taking to Twitter on Friday, Swamy had said, "India should invade the Maldives if rigging of election takes place", two days after a meeting with exiled former Maldivian president Mohamed Nasheed in Colombo.
Swamy had earlier met Nasheed in Colombo and during their talks,  Maldivian leader apprised him about the political situation in his country.  that the September 23 presidential election may be rigged by incumbent President Abdullah Yameen. "We discussed the current political situation in the Maldives, upcoming presidential elections and our concerns on how President Yameen intends to rig Sept 23rd election," Nasheed had tweeted after the meeting.
On Tuesday, Swamy tweeted that Nasheed was apprehensive of "gross rigging" in the elections and that India cannot allow that to happen as a neighbour. "We need an action plan," Swamy said, adding the "current usurper" President Yameen has "humiliated Indians".
In June, the national electoral commission of the Maldives had said Nasheed was disqualified from running the presidential election.