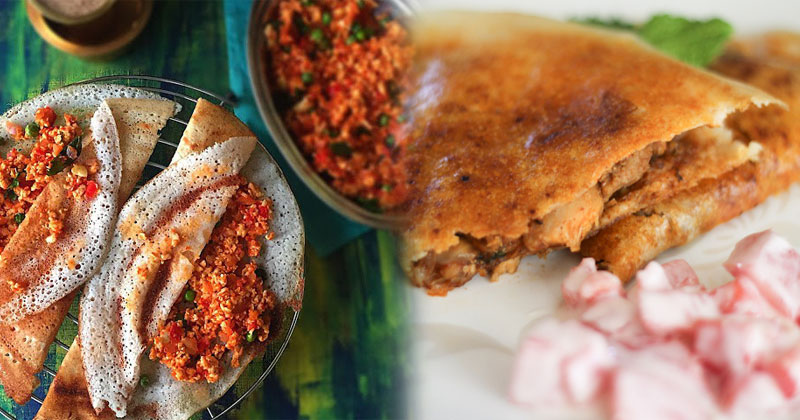 Mushroom Corn Masala Dosa Recipe is a fusion recipe, where a crispy South Indian dosa is stuffed with a tangy spicy Indo-Chinese Corn & Mushroom masala.
Mushroom Corn Masala Dosa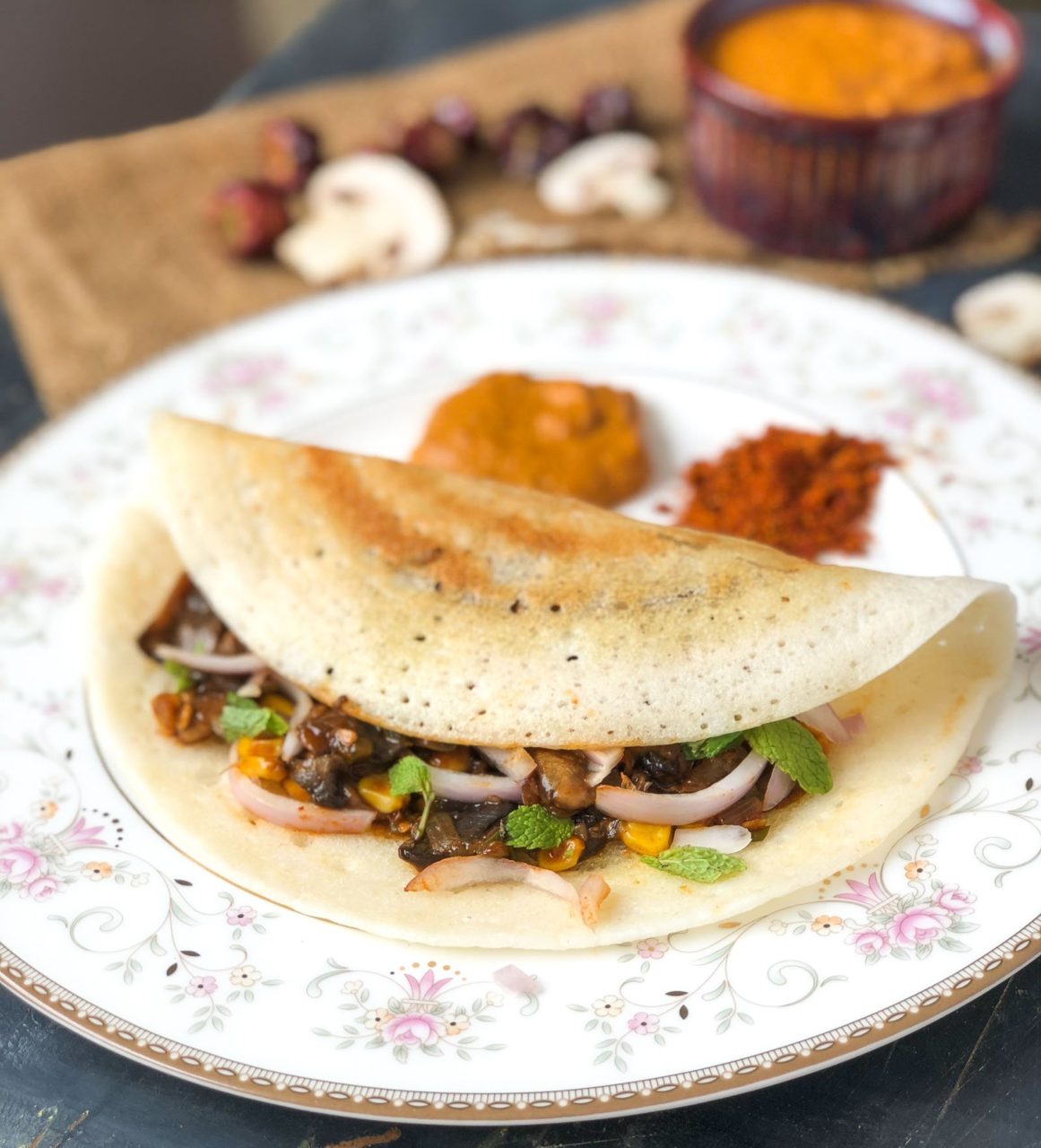 Prep in: 10 minutes
Cooks in: 25 minutes
Total in: 35 minutes
Makes: 4 servings
Ingredients
Idli Dosa Batter
Ghee, to make the dosas
For the Mushroom Corn Masala
400 grams Button mushrooms, sliced
1/2 cup Sweet corn, steamed
1 tablespoon Nutralite Garlic & Oregano Spread
3 cloves Garlic, finely chopped
1 Onion, finely chopped
1 Green Bell Pepper (Capsicum), finely chopped
Salt, to taste
1/2 teaspoon Black pepper powder
1 tablespoons Red Chilli sauce (Sichuan Sauce)
1 tablespoon Tomato Ketchup
1 tablespoon Nutralite Veg Mayo
READ ALSO: Simple Sandwich For Breakfast- Grilled Tomato And Cheese Sandwich
How to make
To begin making the Corn & Mushroom Masala Dosa Recipe, keep the dosa batter ready.
To make the Mushroom Corn Masala
Heat a small pan with Nutralite Garlic & Oregano Spread on a medium-high flame, add the mushrooms and cook until they wilt down completely. This will take about 5 minutes. Once cooked turn off the flame and set aside.
Heat a pan with Nutralite Garlic & Oregano Spread on medium flame, to this add the garlic and saute for 40 seconds.
Next, add the onions and capsicum and continue to cook for about 2-3 minutes. We wanted them to be cooked through yet have a bite in them.
Now add the boiled corn kernels, roasted mushrooms, salt, pepper, red chili sauce, tomato ketchup and Nutralite Veg Mayo and give it a good stir.
Transfer the Mushroom Corn Masala to a bowl and set aside.
Getting ahead to make the Mushroom Corn Masala Dosa, heat a tawa on medium flame, once hot spread the dosa batter with the help of a ladle, drizzle ghee or oil and cook until crisp.
Once the dosa is cooked, place a spoonful of the Mushroom Corn Masala in the center and fold to serve the dosa.
Mushroom Corn Masala Dosa is ready to be served.