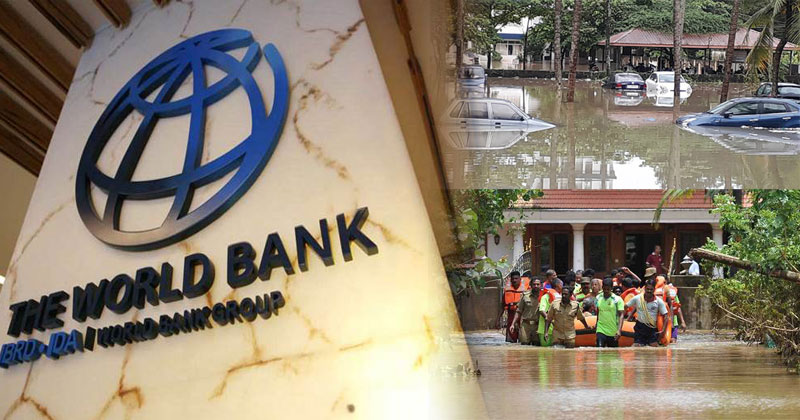 As the funds come pouring into the Kerala Chief Minister's Distress Relief Fund, the flood-hit Kerala has decided to approach to the World Bank for financial aid.
The Kerala government has decided to approach to the World Bank for a loan of Rs. 3000 crores, according to a government official.
Chief Minister Pinarayi Vijayan said discussions will begin shortly after the financial cost of the damage is assessed.
A World Bank team is expected to visit the state on Wednesday and hold discussions with government officials.
So far, Kerala has received more than Rs. 700 crores, and the Center has given the state Rs. 600 crores  The estimate financial cost is alleged to be Rs. 2000 crores.
Reports of taking on debt from multilateral agencies like the World Bank come at a time when the Centre has refused foreign aid.
However, sources told the news daily that the Centre will not object to Kerala taking on debt from the World Bank. In a meeting with Kerala Governor P Sathasivam on Sunday, Prime Minister Narendra Modi clarified that the Rs 600 crore released by the Centre was only a preliminary offer of assistance and that additional funds will be disbursed in the future. He added that supplementary funds will be released from the National Disaster Response Fund.
The federal structure of the country gives individual states the right to take up international loans. If Kerala were to approach the IMF, it would not be without precedent.
READ ALSO:  Liquor worth Rs 500 crore sold in Kerala during 10 days of century's worst flood
STATE-WIDE CLEANUP
Across the state, cleaning-up activities are continuing in different districts, notably in low-lying Alappuzha district where ministers T.M. Thomas Isaac and G. Sudhakaran led the efforts with the help of hundreds of volunteers.
While schools in most parts of the state are scheduled to reopen on Wednesday after the Onam holidays, some schools in Alappuzha which continue to be affected by the flood waters will open at a later date.
The program to clean up the Kuttanad area of Alappuzha, the traditional rice bowl of the state, will involve about 60,000 persons. Their combined effort is expected to help clean roughly 50,000 homes in the area.
Of the volunteers, one person from each of the affected homes will make up 50,000 people, and the remaining 10,000 volunteers will be sourced from elsewhere.