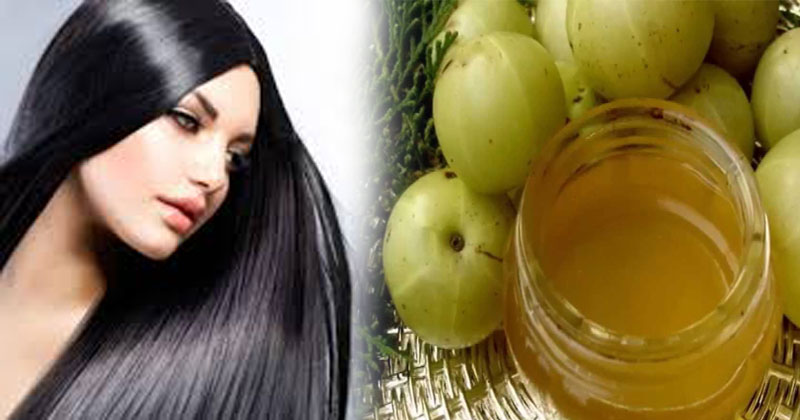 Amla, or the Indian Gooseberry, is known for the multitude of benefits it offers your hair and scalp.
Benefits Of Amla For Hair Growth
Massaging your scalp with amla oil helps boost blood circulation. This, in turn, optimizes nourishment to your follicles and increases hair growth. Not only this, but amla oil also helps get rid of dry flakes from the scalp and dissolves grease and dirt from the follicles, improving overall scalp health.
Boosted scalp health allows for the optimization of the pH levels and oil production.
One of the biggest factors that cause hair breakage is the deficiency of vitamin C , and one of the easiest ways to replenish your body with this essential vitamin is consuming amla.
Along with vitamin C, amla is also extremely rich in antioxidants. Antioxidants help keep hair and follicles healthy by fighting off the damage-causing free radicals.
Regularly using amla for hair care also helps strengthen the hair shafts, preventing issues such as breakage and split-ends.
Also Read: Amazing Benefits Of Calamine Lotion You Never Knew