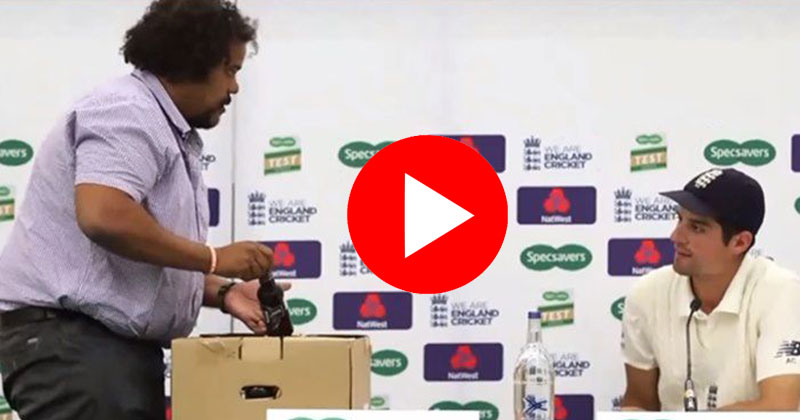 Former England skipper Alastair Cook announced before the start of the Oval Test that the fifth Test of the India-England series would be his last as an English player.
Alastair Cook was presented with a unique gift at the end of the fourth day's play of the Oval Test on Monday. Cook, who struck his 33rd hundred in his final Test innings, was gifted 33 beer bottles by the media present at the press conference.
"On behalf of all the media, we appreciate everything you have done as a player and captain for England over the years, particularly the way you dealt with us," a journalist said.
See Video:
Also Read: Alastair Cook farewells test cricket, says it's the right time to bow out
"There have been ups and downs but you dealt with us very professionally. We just want to show our appreciation for everything. We have got a little gift. You said to me once when we were out for a dinner that you are not really a wine drinker but you're a beer man, a lager man. So we got you 33 [beer bottles for you]. And on each beer there's a little message from each member of the media.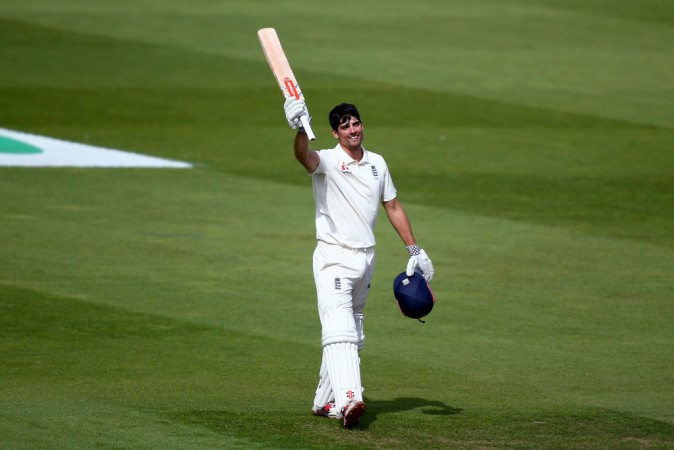 Speaking about the last few days, Cook said: "It's just been the most surreal four days of my life really. It's incredible – because there's a few of my friends here as well. For that all to happen today, and every reception I've had over the last four days, it's just been incredible.
Cook's wife Alice is expecting their third child and he could even miss the last day's play if she goes into labour.