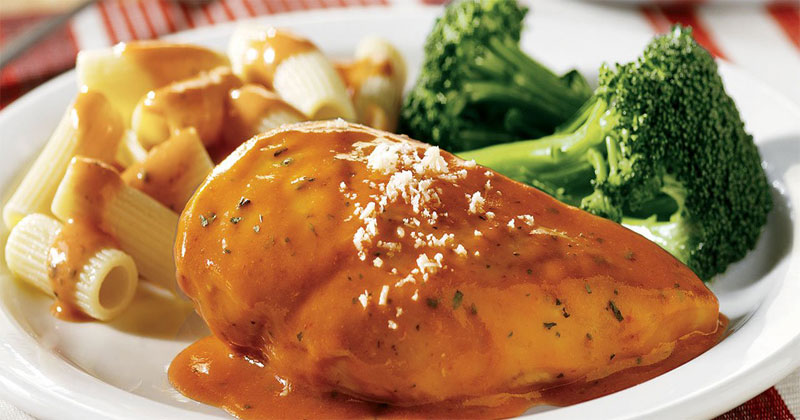 Tomato Basil Chicken Recipe is a lightly flavoured chicken dish that has earthy notes of fresh basil that can be served as the main course along with some herbed rice, salad and some garlic bread. It makes a perfect dish that you can make for parties as well.
Tomato Basil Chicken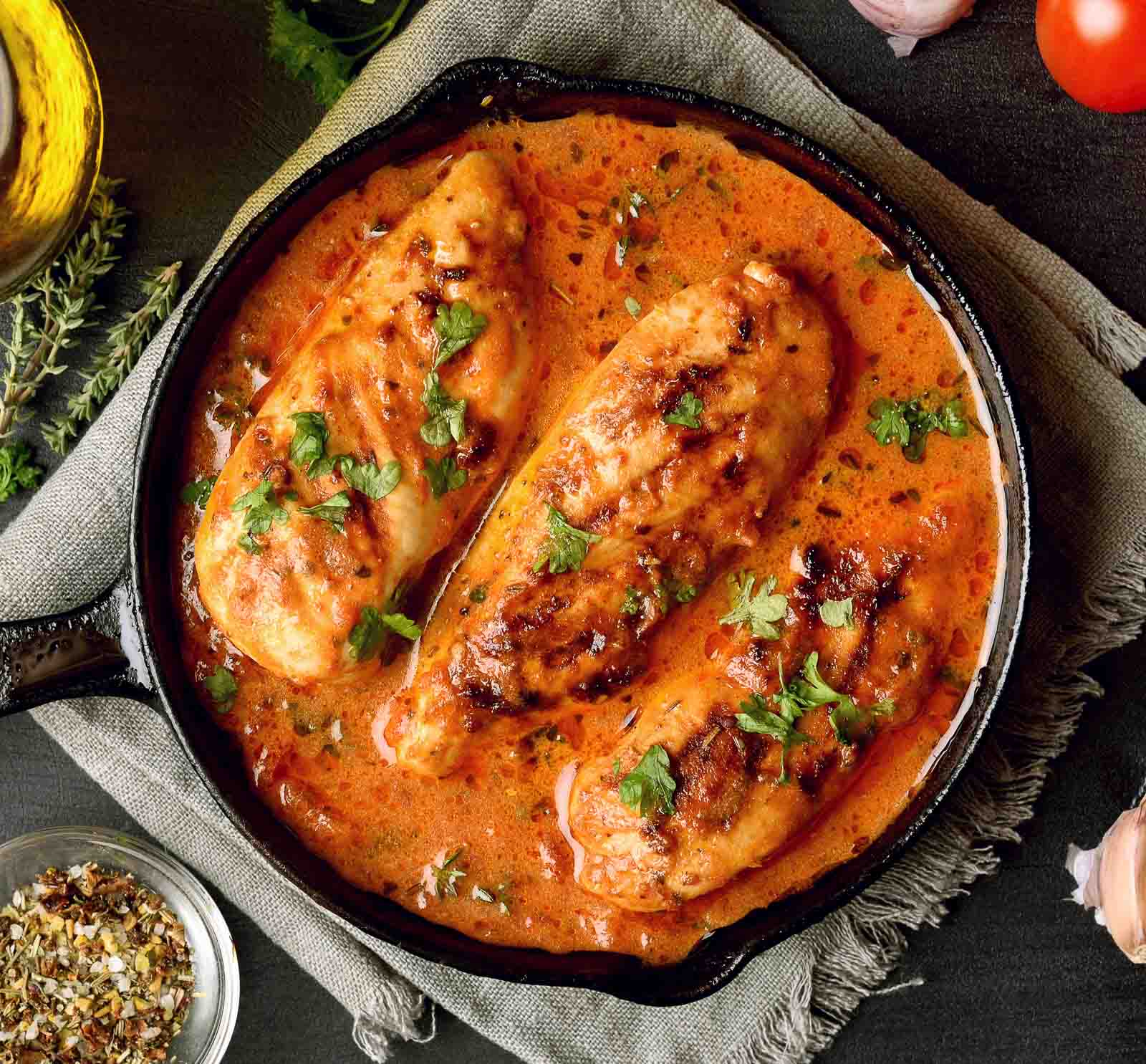 Prep in: 15 minutes
Cooks in: 30 minutes
Total in: 45 minutes
Makes: 4 servings
Ingredients
2 Chicken breasts
2 teaspoons Mixed Herbs (Dried)
3 tablespoons Lemon juice
2 teaspoons Olive Oil
Salt, to taste
1 sprig Basil leaves, finely chopped
For the tomato basil sauce
2 tablespoons Extra Virgin Olive Oil
3 cups Homemade tomato puree
1/4 cup Basil leaves, fresh leaves, loosely packed and roughly torn
1 Onion, finely chopped
10 cloves Garlic, finely chopped
1 tablespoon Mixed Herbs (Dried)
1 teaspoon Red chilli powder
Salt, to taste
Sugar, to taste
How to make
To begin making the Tomato Basil Chicken Recipe, wash and thoroughly clean the chicken breasts.
Into the bowl add the chicken, add mixed herbs, lemon juice, olive oil and salt. Mix well.
Heat a skillet on medium-high heat to pan sear the chicken pieces. Place the chicken pieces and cook only for a minute on both sides till it gets a light brown colour and is just about cooked.
To make the tomato basil sauce
Heat a saucepan with olive oil, add the garlic and onions and saute till until the onions soften and till the aroma wafts in the air.
Next add the torn basil leaves, tomato puree, herbs, red chilli powder, salt and sugar. Bring the tomato basil sauce to a brisk boil.
After a few minutes, add the grilled chicken breasts into the tomato basil sauce. Turn the heat to low, cover the pan and cook the Tomato Basil Chicken for about 10 minutes, until the chicken has absorbed all the flavours and is cooked through as well.
Once done, turn off the heat and transfer the Tomato Basil Chicken Recipe to a serving bowl and serve hot.
Serve Tomato Basil Chicken Recipe along with some garlic bread, herbed rice & salad.