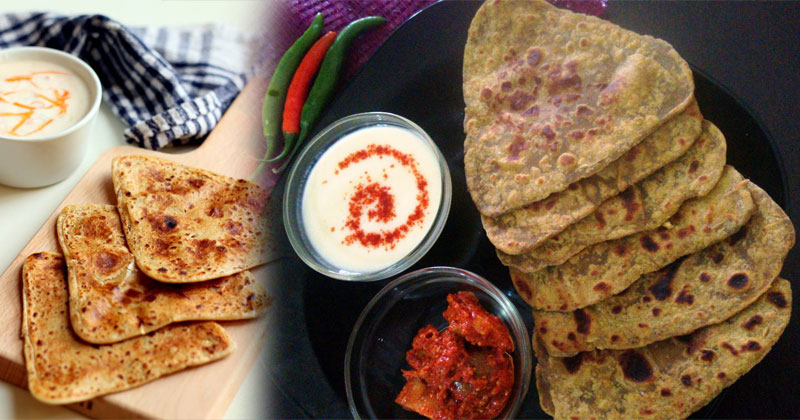 Want a break from Chappathis? The try these simple Triangle Parathas for breakfast. Parathas are softer and tastier when compared to Chappathis.
Triangle Parathas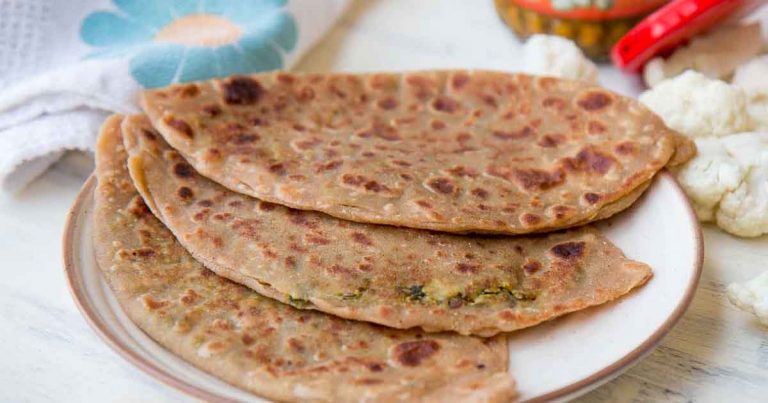 Ingredients
Wheat Flour – 2 cups
Water – 3/4 cup
Salt – to taste
Vegetable Oil – 3 tsp
Wheat Flour for rolling – as needed
READ ALSO: Soft Palappam With Delicious Fish Molee- A Kerala Style Breakfast
Method
Making the dough
Take wheat flour in a big bowl. Add salt and 1 tsp oil to the flour.
Add water little by little and start kneading to form a nice and smooth dough which is not sticky.
Drizzle a few drops of oil so as to coat the final dough.
Cover and keep it aside for 15-30 minutes so that the dough sets.
After 30 minutes, take the dough and knead it one more time for a few seconds.
Rolling out Parathas
Make lemon sized balls from the dough using your palms.
Flatten each ball by dusting it in wheat flour.
Place the flattened dough on a rolling board and start rolling to form a thin circle of 4-5? diameter.
With the back of your spoon dipped in oil, apply oil on the flattened paratha.
Fold it into half to form a semi-circle and again apply oil with the back of your spoon.
Fold it once again to form a nice triangle as shown below.
Dust the small triangle shaped dough with flour and again start rolling gently so that it forms a bigger triangle.
Baking the Parathas
Heat a tava or non-stick pan and place the rolled out paratha on it.
Bake both sides on medium heat till it starts puffing and small brown spots start appearing.
You can apply a dab of oil on both sides of the paratha to make it softer.
Serve with delicious Vegetable Khurma for breakfast.