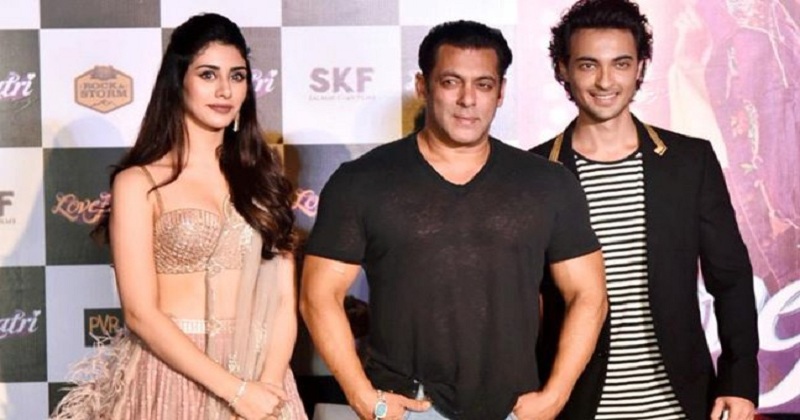 Bihar's Muzaffarpur court gave orders to file FIR against Salman Khan including seven other Bollywood actors.
The following development came in after a complaint was filed by an advocate against the Bollywood actor and his recently produced Loveratri. In the complaint filed, the advocate alleged that the title of the film hurts the sentiments of the Hindu community. In the complaint, the advocate further alleged that the movie promotes vulgarity. Loveratri stars Salman Khan's sister Arpita Khan's husband Aayush Sharma and a newcomer Warina Hussain.
The complaint filed by local advocate Sudhir Jha was being heard by the sub-divisional judicial magistrate of Bihar's Muzaffarpur, Shailendra Rai. While hearing the case, the magistrate found merit in the complaint filed and further issued directions to the Meethanpur police station to register an FIR against Salman Khan and his brother-in-law Ayush Sharma.
Also Read : These Bollywood Actresses Raised their Babies Without Any Maid
Local advocate Sudhir Jha had filed the complaint against Salman Khan and his brother-in-law on September 6. In the complaint, Ojha claimed that the title 'Loveratri' mocks the Hindu festival Navratri and also promotes vulgarity.
As per a report by India Today, the advocate stated that Salman Khan produced Loveratri criticises Hindu Goddess Durga.
The complaint by the advocate against Salman Khan and 7 others have been filed under various sections of the Indian Penal Code (IPC). As per India Today's reports, the actors have been charged under 295 (injuring or defiling place of worship), 298 (uttering words with deliberate intent to hurt religious sentiments), 153 (provoke with intent to cause riots), 153(B) (assertions prejudicial to national integrity) and 120(B) (criminal conspiracy) of IPC.