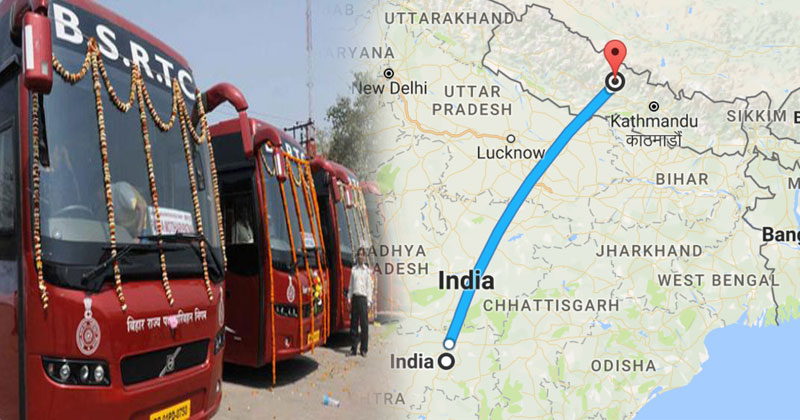 Will the new bus services from India to Nepal strengthen the bilateral ties between the 2 countries.
The recently flagged off bus services now connects Bihar with Nepal. The state's Chief Minister Nitish Kumar had flagged off the services. The bus services were commissioned after both the regions agreed on the matter.
READ ALSO: Free Bus Services For Women To Strengthen Raksha Bandhan bond
The service will link Bodh Gaya and Patna in Bihar to Kathmandu and Janakpur in Nepal.
According to the Secretary in the Transport Department, Sanjay Agrawal, the buses from Kathmandu to Bodh Gaya will start from 13th September. The Patna- Katmandu services were set to begin in May but were delayed due to lack of official approval from both sides.