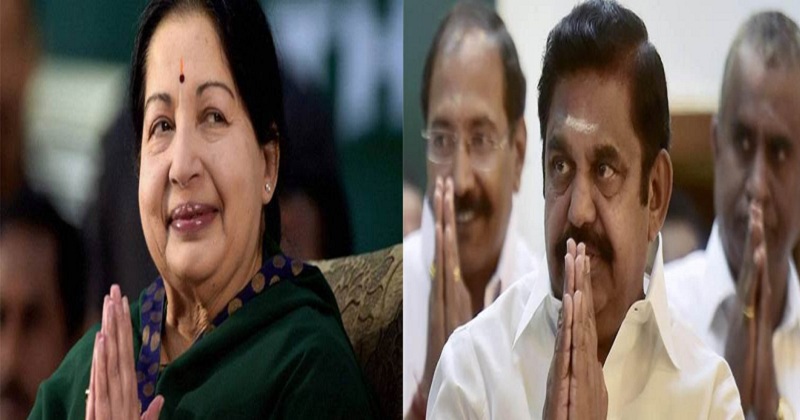 Tamil Nadu Chief Minister K Palaniswami on Wednesday wrote to Prime Minister Narendra Modi, seeking the Centre again to confer the country's highest civilian honour Bharat Ratna on late J Jayalalithaa and Dravidian icon C N Annadurai.
The Bharat Ratna "would be the most fitting way to recognise the extraordinary public service, phenomenal achievements and the remarkable life of one of the most influential political leaders of independent India," Palaniswami said in the letter to PM Modi, recalling Jayalalithaa's welfare measures and initiatives.
Also Read : Swachh Bharat Mission : 90% Indians have toilet facility at their homes now , says PM Narendra Modi
The chief minister drew PM Modi's attention to a letter of December 18, 2016 of the state government recommending the award to the former chief minister posthumously.
Jayalalithaa passed away on December 5, 2016.
The Tamil Nadu Cabinet resolved on September 9 to reiterate to the Centre its decision taken in the Cabinet meeting on December 10, 2016, he said.
On August 24, AIADMK's executive committee meet renewed its demand for conferring the Bharat Ratna on Jayalalithaa.