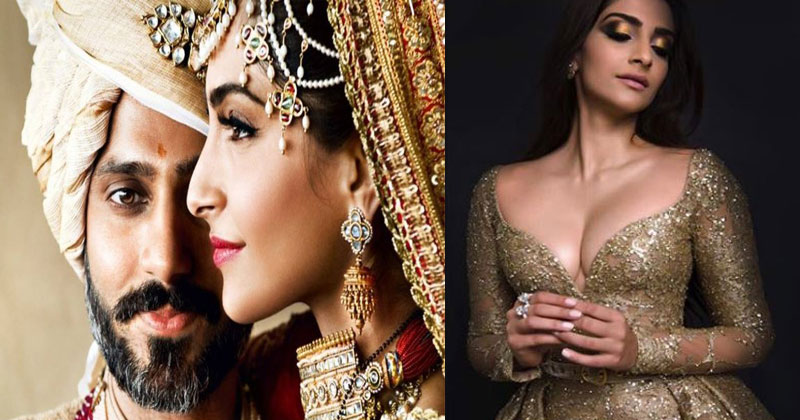 Sonam Kapoor one of the most wanted actresses of Bollywood. She always amazes us with stylish outfits. After the marriage, Sonam and Anand Ahuja never fail to give major relationship goals in every step of the way.
Recently, Sonam Kapoor revealed that Anand is not imaginative in bed and that is how she prefers him when she was asked about any interest in role plays. She also spoke about how her father Anil Kapoor, Salman and Shah Rukh Khan took to the stage at her wedding to dance and they even got Sunita Kapoor to dance as well. When Anaita said that she was surprised about Sunita letting her hair down, Sonam said, "By then she was finally relaxed that everything was over."
She also revealed how Anand had initially tried to set up his friend with Sonam and instead the two ended up talking the whole time instead. Sonam ended up laughing out loud as she recalled how the two met.
When asked about how Anand proposed to her, Sonam said that Anand did it earlier than he had planned. "He thought about proposing into a year and half of the relationship. It was supposed to happen sometime in October but a few months before that we were in New York and this one day I was being a brat because I was having a crappy day. I was complaining about how there was no good person in New York when he was biking and I was walking alongside. He just got off and got on one knee and asked If I wanted to marry him," she said with a smile.
Sonam also explained how she had even wondered why Anand liked her and she added, "Of course, he likes me because I am awesome. But I wondered about when I was a brat."
Also Read: Janhvi Kapoor looks stunning in Mumbai at the launch event: See Pics