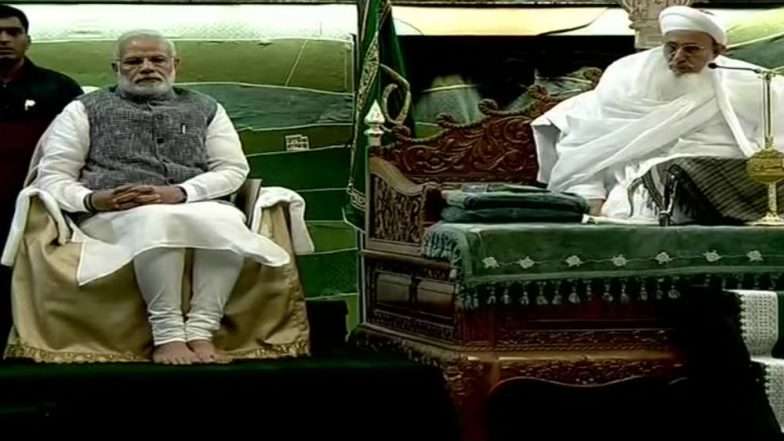 Prime Minister Narendra Modi met religious head of Dawoodi Bohra community, Syedna Mufaddal Saifuddin, at a mosque in Indore on Friday.
The PM's meeting with Syedna Saifuddin took place at the Saifi Nagar mosque, where the Dawoodi Bohra community head is holding a nine-day religious discourse.
Also Read : Narendra Modi's New Mantra For The Up Coming 2019 Elections
The prime minister's visit also assumes significance as Assembly polls are due in the BJP-ruled Madhya Pradesh by year-end. Around 2.5 lakh Dawoodi Bohras are estimated to live in the state, mainly in Indore, Ujjain and Burhanpur districts.
Drone cameras were deployed to keep an eye over the city along with 150 CCTV cameras. About 3,500 policemen were also deployed in the city, Mishra added.