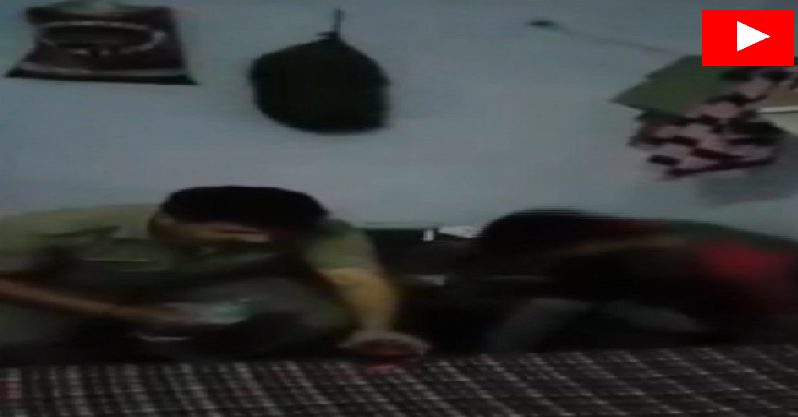 Three UP policemen were suspended on Thursday after video of them drinking liquor during duty goes viral.News agency reported that the SSP in Moradabad found the three police personnel guilty of drinking liquor on duty and issued the suspension order. He however said that the source of the video is not known till yet.
This is not the first time that UP police personnel have been found guilty of drinking on duty. Instances of several cops consuming liquor and creating chaos have been reported in the past as well.
Moradabad: 3 policemen suspended after a video of them in which they're drinking liquor went viral on social media. SSP says,'we've suspended 3 men after a video in which they can be seen consuming liquor went viral. They were drinking on duty. Source of video's unknown as yet' pic.twitter.com/L7a3yc2WwH

— ANI UP (@ANINewsUP) September 13, 2018
Also Read : Mother Files Case Against Husband For Sexually Assaulting Minor Daughter
In an earlier incident, a video of police constable dancing and showering money on the dancers while on duty at an event in Unnao district of Uttar Pradesh went viral. The constable was suspended following this incident. The constable was deployed at the event for security. In the video, the constable was seen dancing with the dancers dressed in glittering outfits. He was also spotted throwing money at them after which dancers surrounded him. The constable didn't stop but threw more money at the dancers.