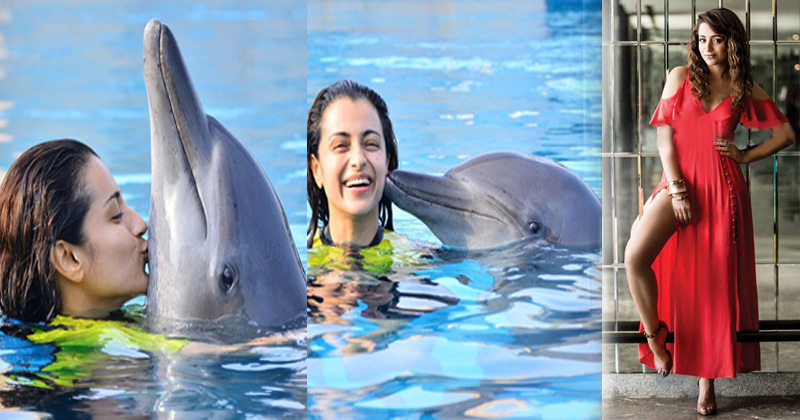 Fans trolling, being critical and ruthless towards insensible things done by any celeb is not a new thing. Time and again, we have seen these things happening, especially on social media. And the latest target is Trisha Krishnan who faced the wrath of the fans for posting a picture with a dolphin.
Trisha took to her social media pages and posted a picture with a dolphin in a swimming pool, but that didn't go down too well with a few netizens. Many fans felt that dolphins need to be in an aquarium and not in a pool. Few also were quite critical of it and said that she doesn't deserve to be the ambassador for UNICEF, a title she was conferred recently.
http://www.instagram.com/p/Bn0iCJdHRSM
"Hey, I thought you were an animal rights activist. I don t think dolphins should be in aquariums," [sic] commented one user referring to her association with PETA. "Seriously??!! Why is a captive dolphin so attractive to you?!" [sic] said another user quite seriously. It also seemed that comments on that post by Trisha were deleted and users blamed the actress for resorting to such act.