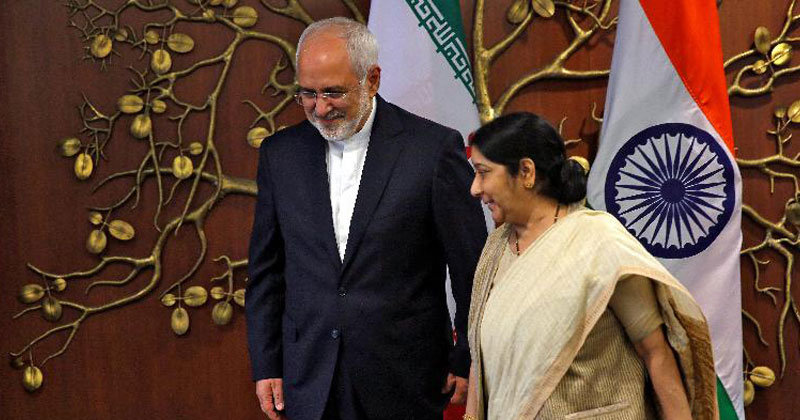 Amid the rising fuel prices in India, India has stated that she will continue to buy crude oil from Iran.
This comes after the Indian Foreign Minister & Iran Foreign Minister met on the sidelines of UNGA after the reports claim that India isn't planning to buy any oil from the Persian Gulf state in November.
"Our Indian friends have always been categorical in terms of their intention to continue economic cooperation and (the) import of oil from Iran. And I heard the same statement from my Indian counterpart," Mohammad Javad Zarif told an international news agency.
"We have comprehensive cooperation with India and that comprehensive cooperation also includes energy cooperation because Iran has always been a reliable source of energy for India," Zarif added.
Prior to this President Donald Trump on May had withdrawn from an international nuclear pact with Iran, was followed up with plans to impose new sanctions against the third-largest producer among the Organization of the Petroleum Exporting Countries (OPEC).
India, Iran's second-biggest oil client behind China, has already reduced its intake of Iranian oil but has not yet decided whether to end purchases completely.
India is one of the few nations that purchase oil from Iran and has decided to increase purchases this financial year after Tehran offered almost free shipping and extended credit period.
The Indian-backed Chabahar port complex in Iran is being developed as part of a new transportation corridor for land-locked Afghanistan. The complex could open the way for millions of dollars in trade and cut India's dependence on neighbour Pakistan.
The plant is expected to be operational by 2019.
India is looking at providing a $3.5 million-equivalent bank guarantee for the development of the port through UCO Bank, another government source said.
Zarif said that Chabahar is still functional and Iran wants to expand its capacity with support from Indian and other investors.