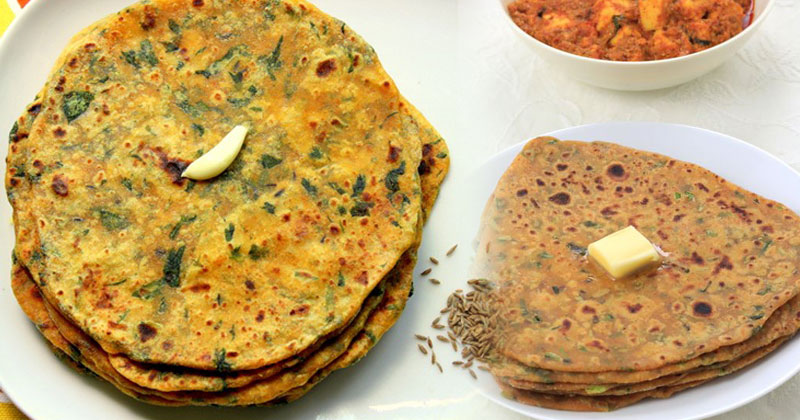 Spice up your breakfast with simple Methi Roti.
Methi Roti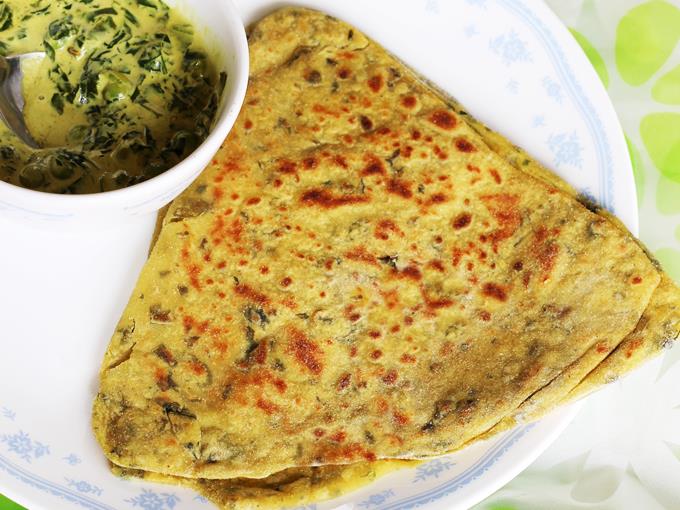 Ingredients
Fresh or Dried Fenugreek Leaves – 1/2 cup
Wheat Flour – 2 to 3 cups
Salt – to taste
Oil/Cooking Spray – as needed
Water – as needed
READ ALSO: Kerala's Love Letter For Breakfast- Mutta Kuzhalappam
Method
Making the dough
If using dried fenugreek leaves, soak it in water for 5 minutes. Drain the water and squeeze out the leaves.
Combine wheat flour, fenugreek leaves and a little salt in a bowl.
Slowly, add water and start kneading to form a soft dough which is pliable.
Cover the dough with a wet cloth and keep it aside for at least 30 minutes to make soft Rotis.
Rolling out Rotis
Make lemon sized balls from the dough using your palms.
Flatten each ball by dusting it lightly in wheat flour.
Place the flattened dough on a rolling board and start rolling to form a thin disc of 4-5? diameter.
Baking the Rotis
Heat a tava or non-stick pan/griddle on medium-high heat. To ensure that the tava is hot, sprinkle a few drops of water and if it sizzles, it means your tava is ready. Place the rolled out roti on the hot tava.
When you see small bubbles appearing on the surface of the roti after 30 seconds to 1 min, flip the Roti.
Reduce heat, allow it to cook on medium-low heat till it starts puffing. You can press the roti with a towel or tissue paper so that it puffs up.
When small brown spots start appearing on the underside, flip the roti and cook the other side similarly.
With the back of a spoon dipped in oil, you can dab oil on both sides of the roti to make it soft or you can spray some cooking oil.
Serve these Methi rotis with Beef Kheema