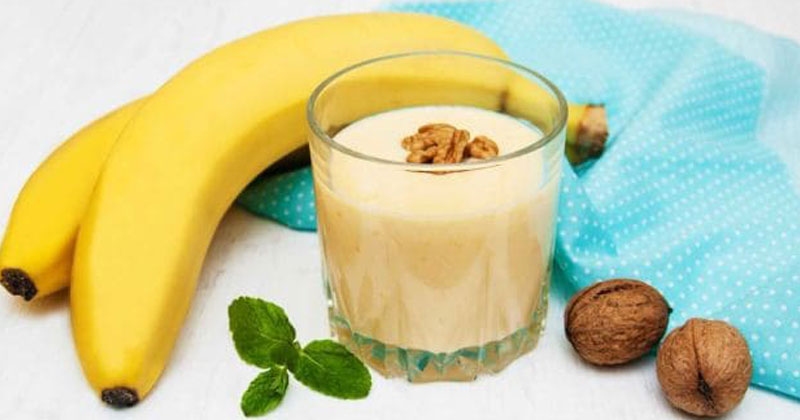 Banana Walnut Lassi is a creamy yogurt drink with walnuts, banana and honey make for this delicious, chilled Lassi to feast in summers. This sweet beverage can easily be made at home and can be consumed while fasting during Navratri. So no more compromising on your cravings!
Banana Walnut Lassi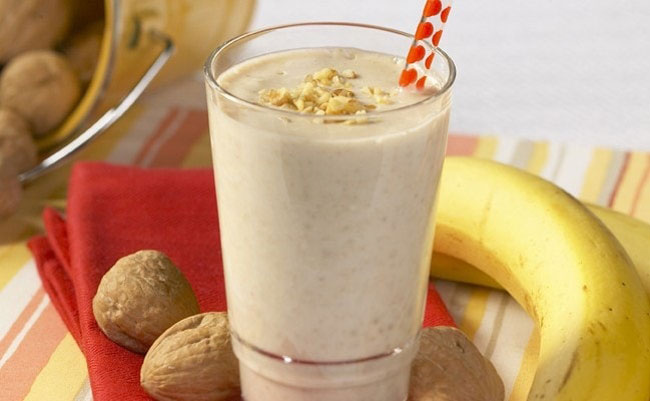 Ingredients
1 Cup Low-fat yogurt
1/2 Banana
3-4 Walnuts (or include Brazil nuts, hazelnuts, almonds and pine nuts)
1 tsp Seeds (mix of flax seeds and sesame seeds)
1-2 tsp Honey
READ ALSO: A Navaratri Dessert Recipe- Low Fat Makhana Kheer
How to Make
In a food processor, pour yoghurt, whey powder, flax seed, sesame seeds, walnuts, honey and bananas.
Blend it well till smooth and creamy.
Transfer into a glass and garnish with chopped walnuts before serving.