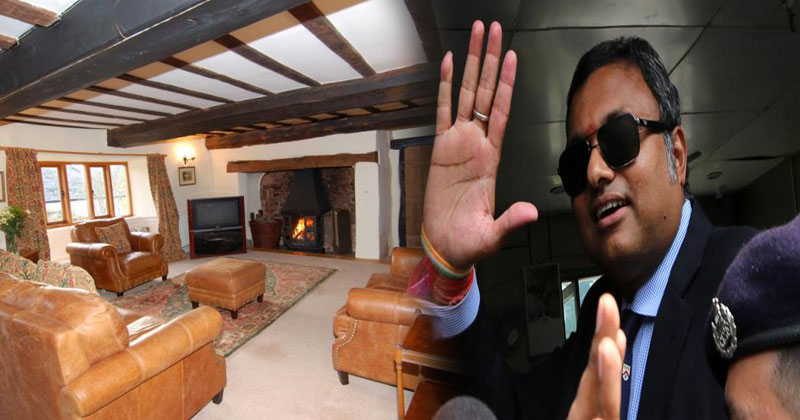 The Delhi Patiala Court had granted the Chidambarams interim relief till 1st of November and had criticized the CBI for filing the charge sheet without proper sanctions.
In a big shock to Karti Chidambaram, the Enforcement Directorate (ED) had attached assets worth Rs 54 crores, both in India, US & Spain.
The assets seized includes:
assets in Kodaikanal and Ooty in Tamil Nadu
a flat in Delhi's Jorbagh
Rs 90 lakh worth Fixed Deposit in a Chennai Bank under the name of Advantage Strategic Consulting Private Limited (ASCPL)
a cottage and house in Somerset in the UK
a tennis club located in Barcelona, Spain
The central probe agency issued a provisional order under the Prevention of Money Laundering Act (PMLA) to attack his assets.
Tagging various leading news channels which wrote on the seizure, Karti Chidambaram had voiced his displeasure on his Twitter handle:
A bizarre and outlandish "Provisional Attachment Order" which is not based on law or facts but on crazy conjectures. This is meant only to grab "headlines". The "order" will not withstand judicial scrutiny, review or appeal. Will approach the appropriate legal forum. https://t.co/MVYuEupcg3

— Karti P Chidambaram (@KartiPC) October 11, 2018
The ED had registered a PMLA case in this deal on the basis of a CBI FIR and had alleged that irregularities took place in the FIPB clearance to INX Media for receiving overseas funds to the tune of Rs 305 crore in 2007 when his father P Chidambaram was the Union finance minister. The ED had grilled Karti in this case in the past.