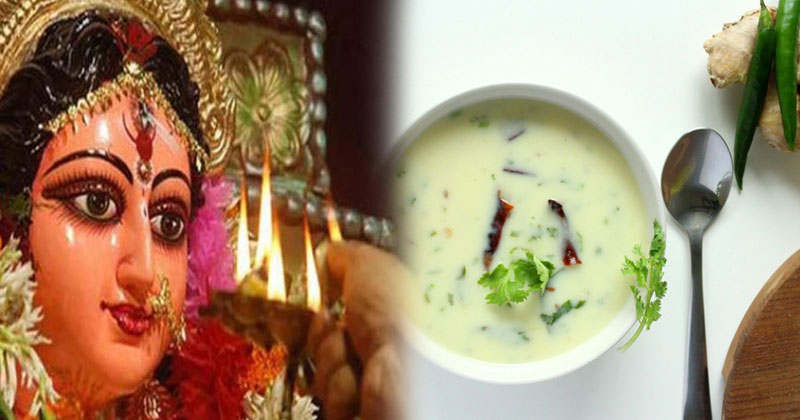 According to Gurudev Sri Sri Ravi Shankar, fasting is not to please God but to cleanse your body. When your body is clean then your mind is purified.
Try this Gujarati fasting recipe for Navaratri
Gujarati Kadi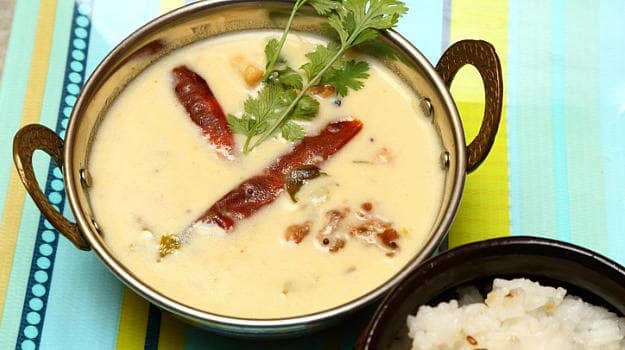 Ingredients
Curd – 500 ml
Rajgira (Amaranth) flour – 2 1/2 tbsp
Rock salt – 1 tsp
Cumin Seeds – 1/4 tsp
Green chillies – 1/4 tsp
Jaggery – 1/2 tsp
Ghee (clarified butter) – as per requirement
Curry leaves
Water – 300 ml
READ ALSO:  Navaratri Teatime Snack- Arbi Kofta with Mint Yogurt Dip
Method
Mix curd with the Rajgira flour. Add the green chilli paste, rock salt, and jaggery. Mix well.
Add ghee in a pan. Once it melts, add cumin seeds and curry leaves and cook until it splatters.
Now add water. Once the water starts to boils, add the curd mixture and cook for around 10 minutes on low flame. Turn off the gas.
Garnish with some coriander leaves.
Serve hot with sama rice.