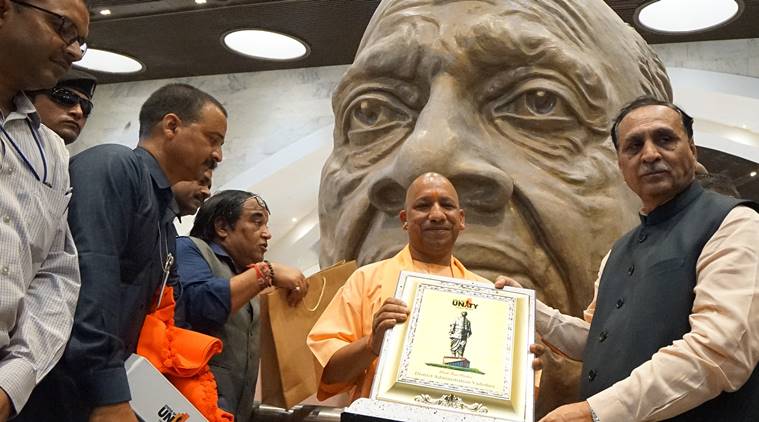 Uttar Pradesh Chief Minister Yogi Adityanath plans to build a 'Statue of Unity'-like statue of Lord Ram in Ayodhya, sources said. The news came in the wake of the Supreme Court delaying hearings in the Ayodhya dispute till January 2019. Earlier, BJP's state president Mahendra Nath Pandey, while speaking to the media, hinted about an impending announcement to be made by the CM post-Diwali, which will be a 'good news' as he said. Plans are there to build a massive statue of Lord Ram, which will be taller than 100 meters, as the "Statue of Unity" of Sardar Vallabhai Patel is 182 meters in height. Speculations are there that a museum and special airport dedicated to Lord Ram will also be built in Ayodhya, along with the Lord Ram statue.
BJP MP Dr. Subramaninan Swamy welcomed the decision of building the statue. He also stated that regardless of the statue, the Ram Mandir also will be built in Ayodhya one way or another.
Yogi Adityanath visited the Statue of Unity along with Gujarat CM Vijay Rupani, on Friday.  Yogi called the Statue of Unity 'Modern India's pilgrimage'. The massive construction of the statue in Gujarat was started on 31 October 2014 and completed in mid-October 2018. It was designed by Indian sculptor Ram. V. Sutar and was dedicated by Indian Prime Minister Narendra Modi on 31 October 2018, on Patel's 143rd birth anniversary.