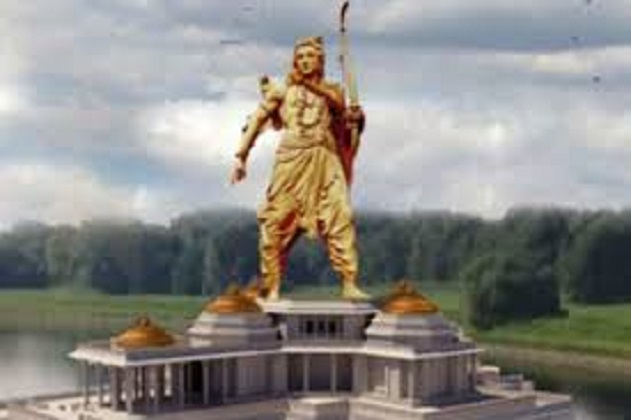 The Up government has begun steps to select the architect and the design consultant for the 'world's tallest statue' of Lord Ram. The statue will be set up on the bank of the River Sarayu.
The statue will be 151-meter-tall and the pedestal below it will be 50 meter high, making the entire structure 201 meters in height.
The proclamation is likely to be made in the Deepotsav celebrations to be planned in the coming week when the chief minister is expected to visit Ayodhya.   South Korean first lady Kim Jung-sook will be the chief guest at the Deepotsav event in Ayodhya on November 6. The Ayodhya visit will be part of her India tour from November 4-7.
As per some reports, the tender for selecting the architect and design consultant was proposed and the shortlisted firms gave a presentation before the chief minister. Some changes were suggested and a fresh presentation will be made for the final selection.
The Saryu riverfront, where the statue is considered, too will be developed to boost tourism. For its part, the UP Rajkiya Nirman Nigam had floated the tender on September 25, inviting expression of interests from the firms for making a detailed project report on 'Saryu Riverfront development and construction of Shri Ram Statue at Ayodhya UP'.In all, five firms have been shortlisted for the design work. These firms are from Kochi, Greater Noida, and Lucknow.
The UP chief minister visited Gujarat on Friday and saw the Statue of Unity, which is the world's tallest statue at present