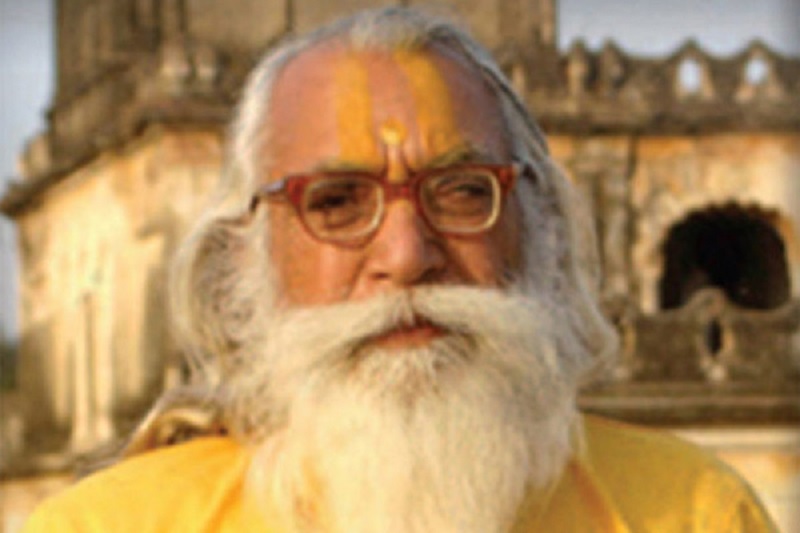 Mahant Satyendra Das has come in opposing to UP government's tallest statue of Lord Rama. Mahant Satyendra Das is the head priest of the makeshift temple at the disputed site.
"Lord Ram's place is in a temple and not in the open," said Das, who has been performing puja of Ram Lalla at the makeshift Ram Janmabhoomi temple in Ayodhya for over 25 years.
"The Lord's statue in the open is not acceptable. Who is going to take care of the statue and perform daily puja of the deity?" asked Satyendra Das, who is a former Sanskrit lecturer.
Explaining his point, he said: "Lord Ram's statue is not a political statue. It is not like any other statue of a politician installed across the country. You very well know the condition of the statues of politicians. No one takes care of them. Nobody wants Lord Ram's statue to meet the same fate."
In case, the government goes ahead with its proposal to install the statue of Lord Ram, then the head priest has some suggestions.
"We do not need the tallest statue of Lord Ram. Its height must be such that it can be easily maintained and it must also have a proper canopy," he suggested.
Commenting on the buzz about the construction of Ram Mandir in Ayodhya, Das said, "If Ram Lala wants, only then will there be a temple in Ayodhya. If He does not want, then He will continue to stay underneath a tarpaulin."
He also said he felt that bringing down the Babri Masjid caused more harm to Hindus than to the Muslims. Lord Ram's statue must not become a political propaganda, Das added.
The Ram Janmabhoomi Nyas has also demanded proper maintenance of the proposed statue of Lord Ram.
"Lord Ram's statue is not just any other statue. It cannot be installed and forgotten. The government has to ensure its proper maintenance," said Mahant Nritya Gopal Das, head of the Nyas, which has spearheaded the Ram Mandir movement across the country.
A section of saints in Ayodhya feels that state government is now pushing the proposal to install the statue of Lord Ram ardently because the Supreme Court has pushed back the hearing of the Ram Janmabhoomi-Babri Masjid title suit to January next year.
Das's comment comes as the state government has approved a project to install the tallest statue of Lord Ram in Ayodhya.  This is considered as the Chief minister Yogi Aditayanth's is likely to lay the foundation stone of the project during his visit to Ayodhya on Deepotsav on November 6 or the next day on the festive occasion of Diwali.