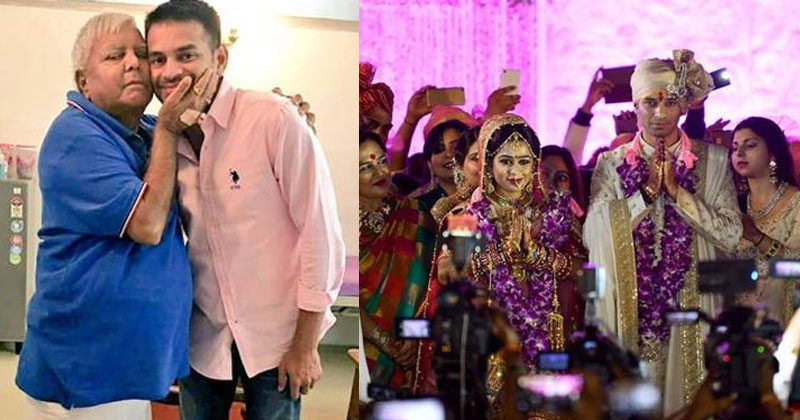 RJD leader Tej Pratap Yadav, who met his father Lalu Prasad in Ranchi on Saturday regarding his decision to divorce his wife, did not return here as expected but left mid-way for an unknown destination, sources close to the family said on Tuesday.
Yadav had met his father for a couple of hours at the Rajendra Institute of Medical Sciences hospital in Ranchi, where the Rashtriya Janata Dal (RJD) supremo is lodged in custody in connection with a fodder scam case, on Saturday and checked in at a Bodh Gaya hotel Sunday night, local MLA Kumar Sarvjeet said.
He left the hotel Monday afternoon, saying he was going to Patna, Sarvjeet added.
"I met Yadav, along with other party leaders, over dinner on Sunday. He was looking exhausted. He bade us goodbye on Monday, saying he was returning home. I have the knowledge of his movements only till his departure from the Royal Residency hotel," the MLA told news agency PTI over the phone.
The mercurial elder son of Prasad and former Bihar chief minister Rabri Devi, however, was yet to reach Patna, his family sources said.
Yadav had told reporters after meeting Prasad that he stood by his decision to give divorce to his wife of six months, Aishwarya Rai. "No person can live a stifled life," he had said.
Yadav is said to be fond of visiting places of pilgrimage like Vrindavan and Varanasi for spiritual solace and one of his grouses against his wife is that she has not been able to adjust to his way of life.