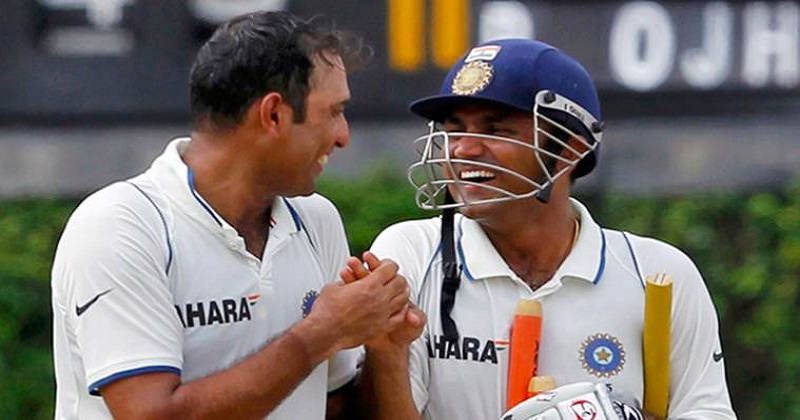 With the kind of batting style he has, nobody would have expected Sehwag to be a successful test opener. Sehwag was not the best technically perfect player but has gone on to do many things even Tendulkar couldn't do in Indian cricket. One such thing was scoring triple hundreds. Before Sehwag scored his triple ton, VVS Laxman with his epic 287 at Eden Gardens held the record for the highest score by an Indian. Now Laxman in his book recollects how Sehwag had promised him that he will one day become the first Indian to score a triple hundred in Tests and just years later achieved the feat in style.
The night before the Pune match, we had gone out for dinner —Viru, Zak and I. Out of the blue, Viru told me, 'Laxman bhai, you had a great opportunity to make a triple hundred in the Kolkata Test, but unfortunately, you didn't. Now you wait and watch, I will become the first Indian to score 300 in Test cricket.' My jaw dropped and I stared at him in astonishment. This guy had played just four ODIs, wasn't anywhere close to Test selection, and here he was, making the most outrageous of claims. For a second, I thought he was joking, but Viru was dead serious," Laxman wrote in his autobiography '281 and Beyond.'

"To be honest, I didn't know what to make of it. Viru's preparation was unlike anything the rest of us did. He kept things to a bare minimum. I have never seen him over-prepare. He would bat in the nets, take his quota of catches, and then retire to the dressing room — no extra throw-downs, no additional knocking," Laxman wrote.
'281 and beyond' reflects on Laxman's journey as a cricketer and is named after the heroic knock that he played against Australia in Kolkata.