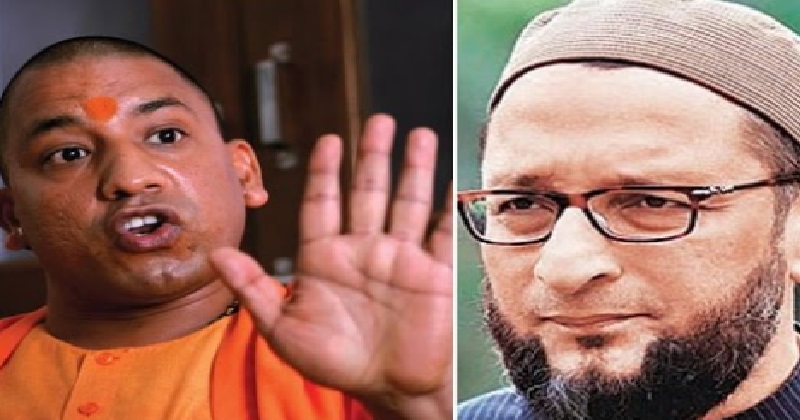 Uttar Pradesh chief minister Yogi Adityanath on Sunday launched a verbal attack on All India Majlis-e-Ittehad-ul Muslimeen (AIMIM) chief Asaduddin Owaisi. Yogi said that if Bharatiya Janata Party (BJP) comes to power in Telangana, then Owaisi will have to flee from the state like Nizam once did.
While addressing a rally in Hyderabad, Yogi said:
"If BJP comes to power I assure you Owaisi will have to flee from Telangana, the same way Nizam was forced to flee from Hyderabad".
Yogi and Owaisi have been at each other's throat for the past few days over Yogi's 'Ali-Bajrang Bali' controversial comment.
"I was reading a statement of senior Congress leader Kamal Nath. He said they don't need SC, ST votes. They need just the votes of Muslims. You keep your Ali, for us, Bajrang Bali will be enough," Yogi had said.
Owaisi said his comment was an insult to Muslims.
The UP chief minister crossed all limits at a rally in Madhya Pradesh. 'Aap Ali ko rakh lo….Hamare liye Bajrang Bali kafi hain'. It is unfortunate that nobody condemned his statement.

"Certainly, you can follow Bajrang Bali, no one will object to it. Ali is the custodian of the whole universe. Ali is ours and will remain ours. Is there no permission in this country to follow Ali and to take his name?" : Owaisi had said.