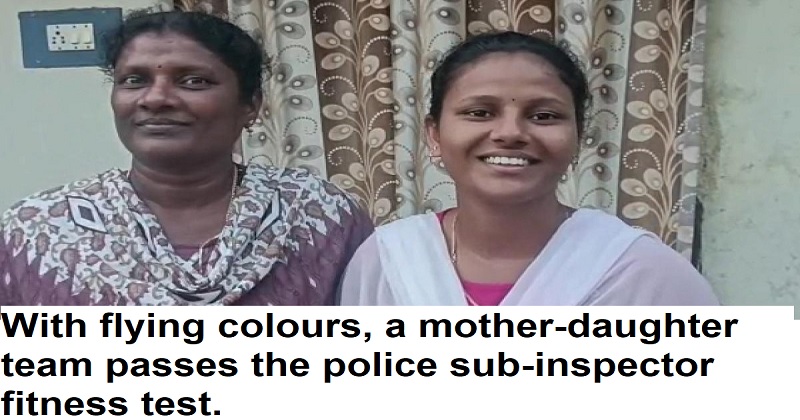 In a touching story, a mother-daughter team from Telangana's Khammam district passed the police fitness test with flying colours.
Tholla Nagamani, a woman police constable who is 38 years old, and Tholla Trilokini, her 21-year-old daughter, pulled off a remarkable accomplishment when they both passed the physical fitness exams required to be considered for police sub-inspector positions.
Yesterday at the Police Parade grounds, the mother and daughter both excelled in the physical efficiency test being used to choose stipendiary cadet trainee police sub-inspector or constable positions.
Tholla Nagamani remarked, 'I feel glad that my daughter too got selected today, on the same day I gave my examinations,' adding that it is undoubtedly a happy and proud day for her family.
'Now that we are both police officers, We succeeded, and I'm thrilled and quite proud of that,' she continued.