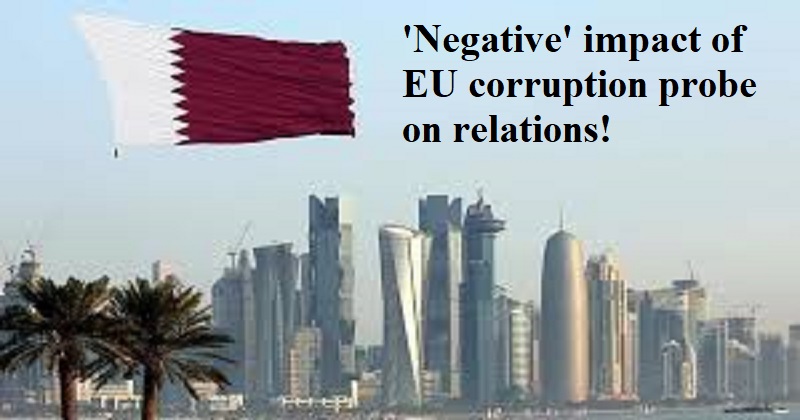 Qatar has condemned Belgium's decision to suspend its access to the European parliament over corruption investigation. A Qatari diplomat issued a statement in which it called out Belgian authorities for their criticism. Greek MEP Eva Kaili is among six people arrested after raids discovered cash amounting to $1.6 million. According to the report, the cash recovered was related to a Gulf state, and last week Qatar's access to EU parliament was suspended.
'We firmly reject the allegations associating our government with misconduct,' a senior Qatari diplomat said. Belgian prosecutors said that investigation of corruption involving European parliament is being carried out for more than a year before arrests and raids took place in the last 10 days.
The 'close' ties between Qatar and Belgium;
'Our countries worked together during the Covid-19 epidemic, and Qatar is a significant LNG supplier to Belgium. It is clear that MEPs have been seriously misinformed given the decision to solely restrict representatives from one country from the EU Parliament ', It read.
The statement continued, 'It is regrettable that some acted on preconceived prejudices against Qatar and made their decisions based on the false information in the leaks rather than waiting for the inquiry to be finished. The ambassador said, 'Qatar has deep and long-standing links with several nations in the European Union, and we offer our thanks to those who have shown their commitment to these partnerships amid this current wave of attacks against our country'.