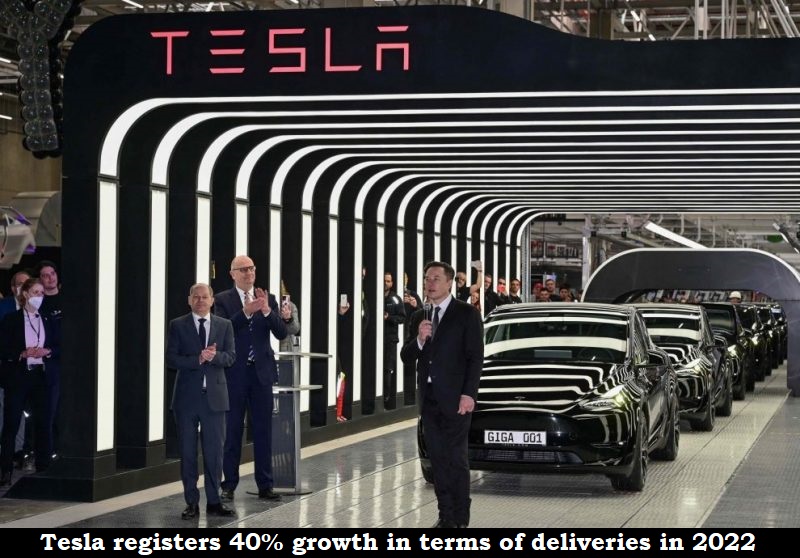 According to the Q4 car production and delivery data released on Monday, Tesla, the most valuable manufacturer in the world, had a 40% increase in deliveries year over year in 2022. Tesla's new vehicle deliveries fell short of Wall Street projections despite the good numbers.
Tesla managed to deliver 405,278 of the 439,701 vehicles it produced in Q4. In contrast, Tesla only made 308,600 deliveries over the same time frame in 2016.
Following the opening of the conveyor belt at its new Austin, Texas, and Brandenburg, Germany, facilities, Tesla increased output.
In 2022, when it delivered 1.31 million vehicles, Tesla's yearly production was 1.37 million. In the previous year, 936,172 vehicles were delivered for the entire year.
While the numbers are a booster shot of confidence for the Tesla board, it still fell short of the expectations of Wall Street which predicted a sale of 420,000-430,000 vehicles in Q4.
The logistical troubles meant that Tesla's deliveries in the quarter fell about 34,000 short of production. It also fell short of the ambitious goal set by Musk of expanding deliveries by 50 per cent annually.
While Tesla's stock plunged 65 per cent in 2022, its worst performance since being listed in 2010, CEO Elon Musk urged the employees to not be 'bothered' by the 'stock market craziness.'