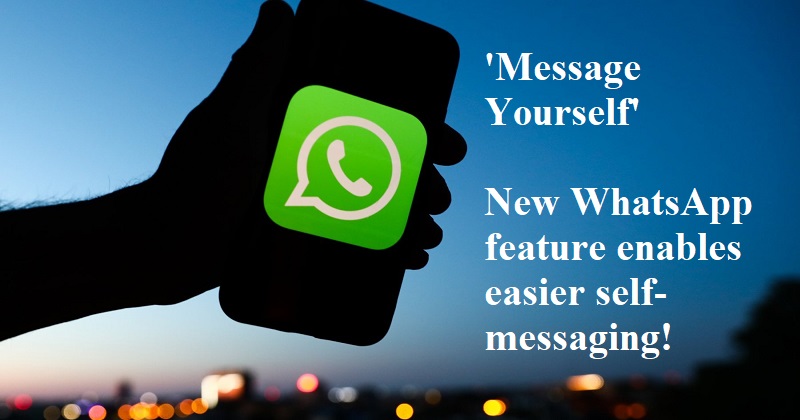 On WhatsApp, it's extremely typical for users to set up groups or even give specific information to close friends or family members so they can view it later. The messaging platform has created a new tool, though, that will make it simpler for users to perform this specific action.
Users will be able to communicate themselves using the 'Message Yourself' function, which was added in the most recent app version. The process will be the same as when messaging someone else, and it will be able to handle 2GB photographs, 2GB movies, 2GB audio files, and 2GB documents from the phone.
Anyone who has not updated their WhatsApp will be unable to utilise the new feature because it will only be accessible on the most recent version of the programme. Any new message that is sent by the user will be immediately placed in their own inbox and need them to choose their own phone number. Following are the procedures to use WhatsApp's 'Message Yourself' feature:
Download the most recent version of WhatsApp or upgrade your current messaging programme.
Activate the WhatsApp programme.
From the menu, select 'new chat' by tapping.
Just before sending the message, replace the desired contact with your own.
The user may exchange photographs, videos, music, documents, and notes as well as 'messages, notes, reminders, and updates to oneself,' according to the official website.