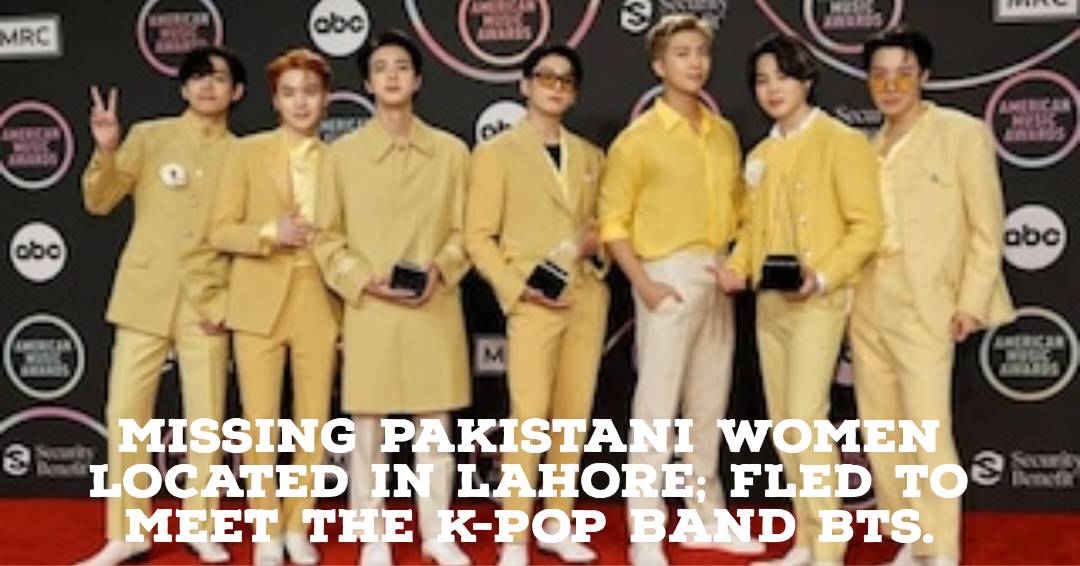 Last week, two teenage girls from Pakistan's Korangi neighbourhood were reported missing. On Tuesday, police announced that they had located the girls in Lahore. According to CNN, the girls fled their homes because they wished to visit South Korea and see the K-pop band BTS.
The ladies were found in Lahore while attempting to go to South Korea to see the K-pop sensation BTS after being inspired by the Korean boy band.
The teenage girls are between the ages of 13 and 14, said Abraiz Ali Abbasi, a senior police supervisor in the neighbourhood.
In a video statement, the police officer claimed that they found a diary at the girls' residences that detailed their preparations to visit South Korea to meet the BTS.
The notebook had details of train schedules and their intention to flee with a different companion, who was later interviewed, said Abassi.
The police spokesman went on to say that they found the females in police custody in Lahore, where they had taken a train.
In conjunction with the Lahore police, Abbasi claimed that plans had been established to transport the girls back to their hometown of Karachi.